Chairman & CEO
Mong-Koo Chung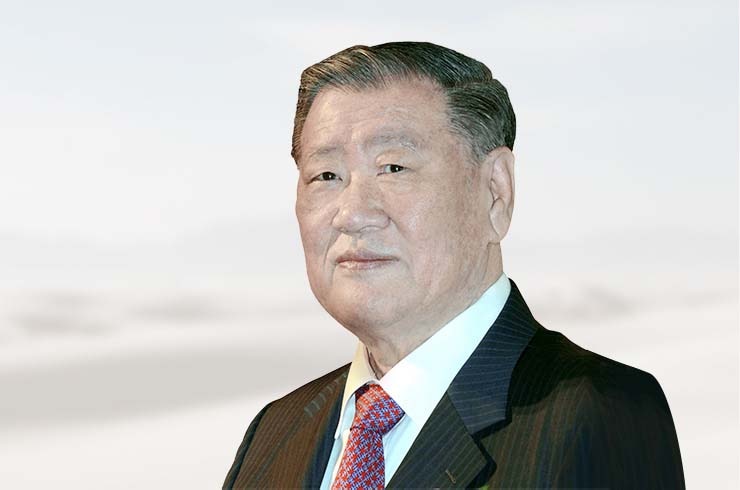 Hyundai Motor will work hard to develop new technologies and products to further enhance the safety and convenience of our products and thereby increase our future competitiveness.
Build competitiveness to start a new era for the automotive industry
The global automotive industry is experiencing increasingly accelerated changes, driven by a volatile business environment, increasing competition and structural changes, due to the introduction of cutting-edge technologies.
In a time of change and uncertainty, creating a unique set of strengths is critical to overcoming challenges and achieving sustained growth.
In addition to developing its capacity as a global automobile manufacturer achieving qualitative growth, Hyundai Motor will continue to invest in R&D to become a leader in technological innovation.
Advances in technology will not only allow Hyundai Motor to meet safety and environmental standards, but will also allow us to begin a new era for the automotive industry. We will develop more green cars, such as hybrids, electric and hydrogen fuel cells. Likewise, we are committed to the development of autonomous driving technologies in order to further improve the safety and convenience of our drivers.
Hyundai Motor will continue to strengthen its market presence, building on its reputation as an industry leader. In 2016 we aim to achieve global sales of five million units, a first in Hyundai Motor's history, and firmly establish our position in the global market. In addition to product development for the future, continued efforts to improve the customer's sales and service experience will strengthen Hyundai Motor's appeal as a brand. (this talks about 2 years ago).
A concentrated effort will be made to quickly establish Genesis as a competitive luxury brand, providing unique merits that distinguish it from other brands. Genesis will become a brand that represents "Human-Centered Luxury" and cutting-edge technologies. By 2020, Genesis will have a complete product line, consisting of six models, that will become leaders in their class.
We will continue to strive to maintain our leadership in product quality. We will further strengthen the quality verification system in R&D and pre-production processes, and improve the manufacturing system by working with the union. Collaboration between R&D centers, sales offices and dealers will be strengthened to improve our global production-sales operations.
As we pursue our goals, we will continue
President and CEO of the company Hyundai Motor
Mong-Koo Chung
Contact Us
Hyundai Service Center and Showroom
7 Oxford Road Kingston 5, Jamaica
Mon-Fri 8:00 am to 5:00 pm
Saturday 10:00 am - 2:00 pm
Email [email protected]
Phone: +1(876)630.1511 +1(876)618.2961
Fax:+1(876)622.1624