4th Gen Tucson Ready to Set New Record
Based on an innovative design and delivering value above and beyond its class.
The new TUCSON sets the standard for SUVs and is ready to set new sales records.
Reason to believe
Most competitive in its class with innovative sporty SUV styling, interior space equal to midsize vehicles, safe and convenient new advanced specifications.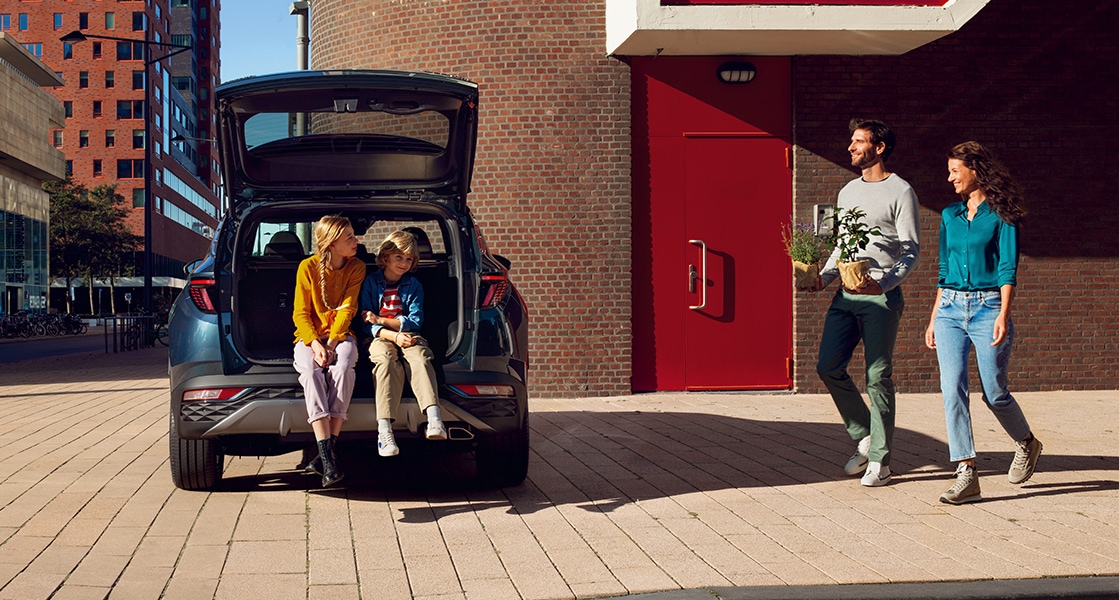 Cascade Grill
The design of the new TUCSON includes Hyundai's iconic waterfall grill. Its striking chrome-tone muscle bars arch up to the headlights with LED daytime running lights.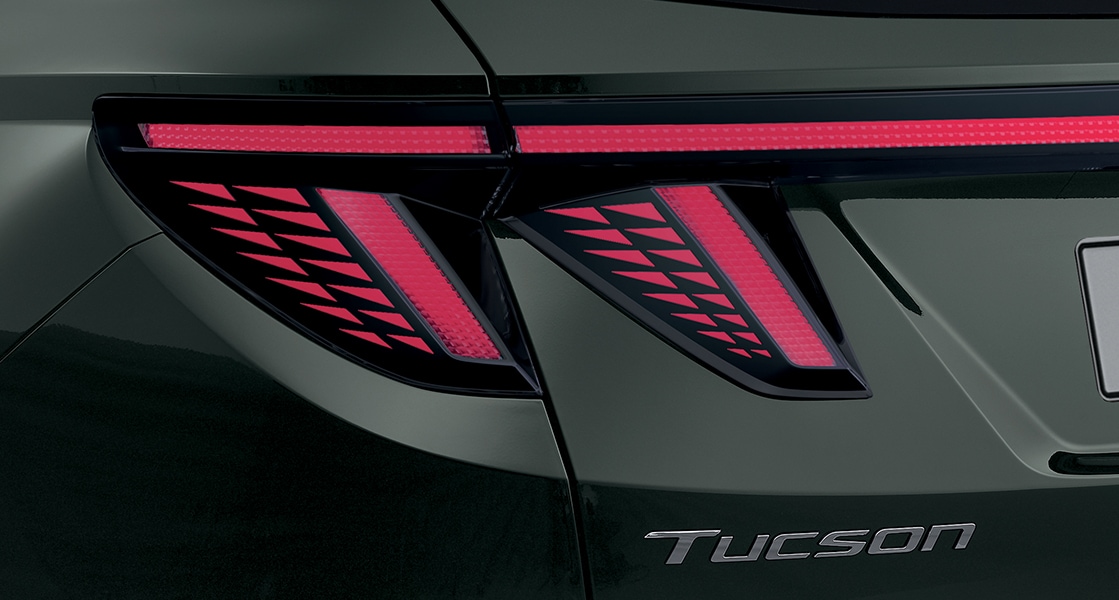 Combination LED taillights
Its distinctive features and bold athletic appeal naturally fuse function, stability and sophistication.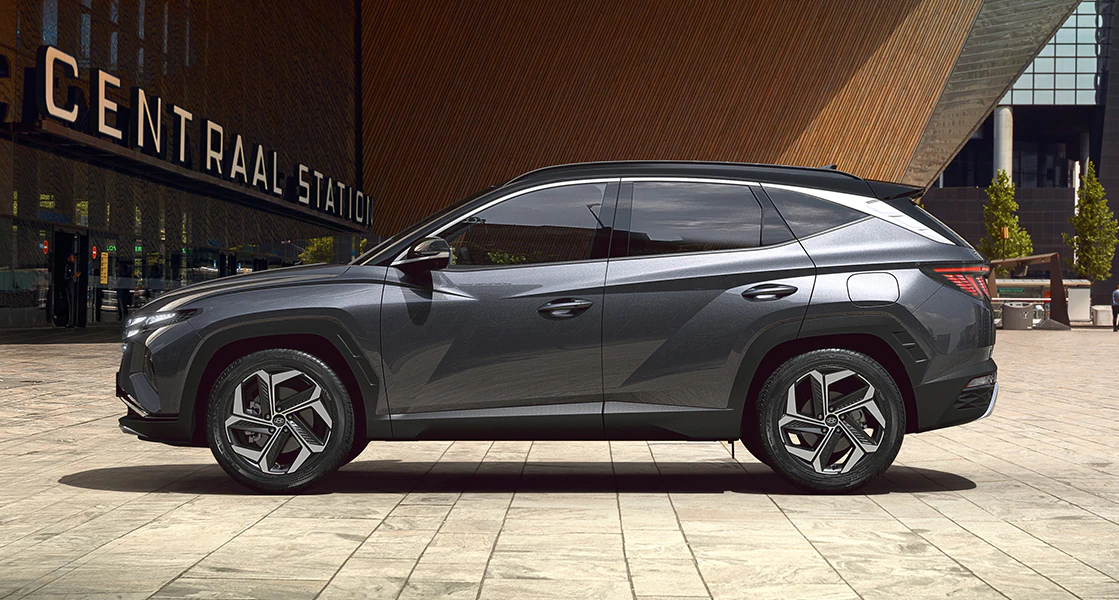 Exciting and timeless design
With a 3D parametric style grille and jewel-like surface, the TUCSON is for trendsetters with a taste for futuristic design. Standing out for its hidden daytime running lights, its angled wheels and contrasting side paneling.
State-of-the-art exterior design
Tucson has more space, greater longitudinal clearance, greater distance to the roof and a wider trunk, allowing greater comfort for passengers.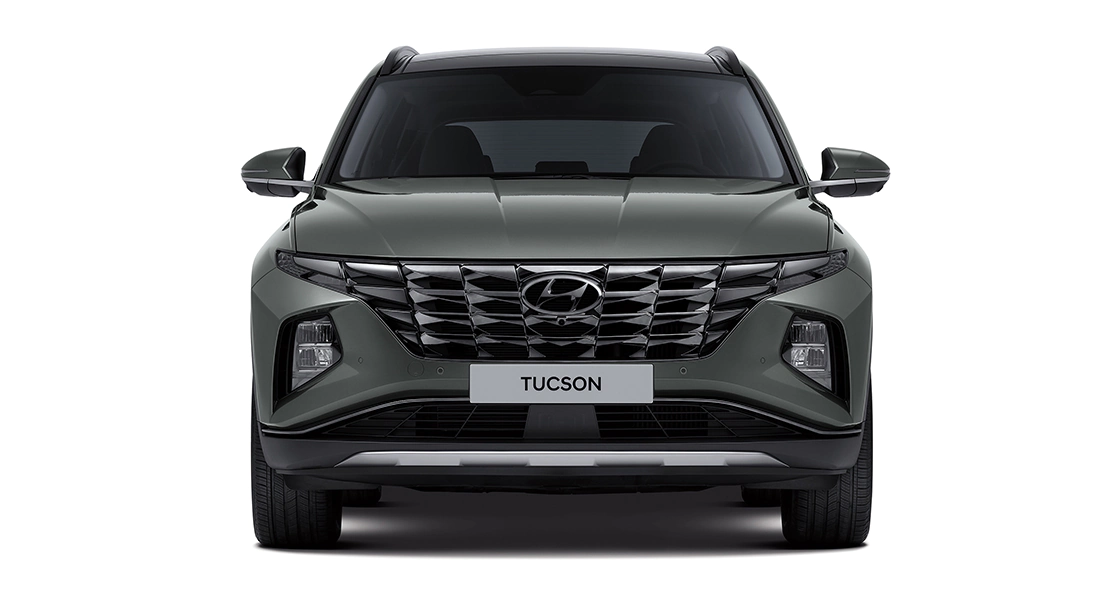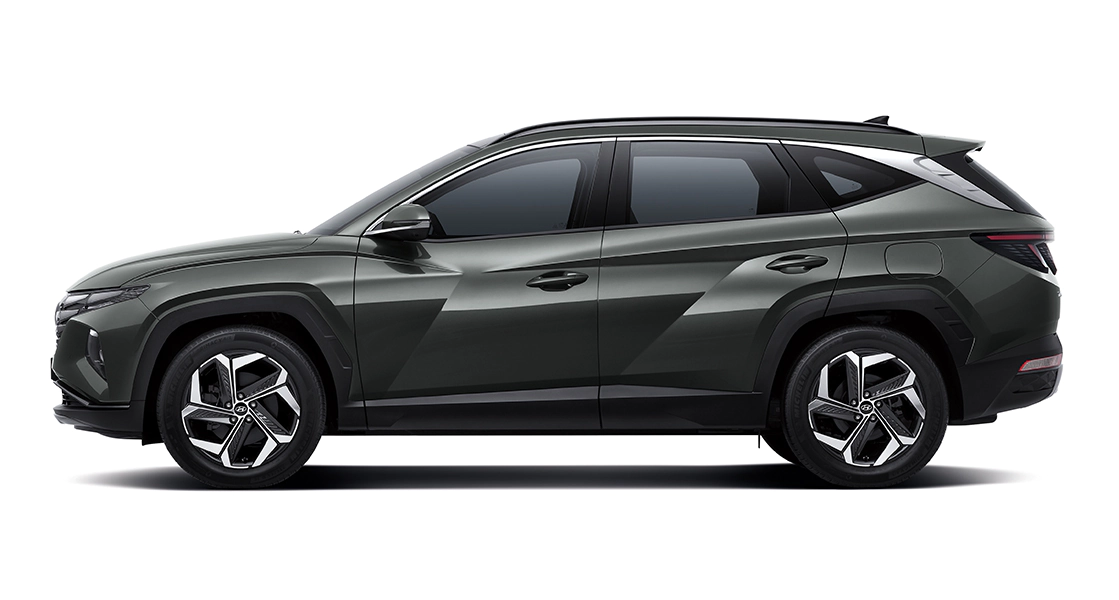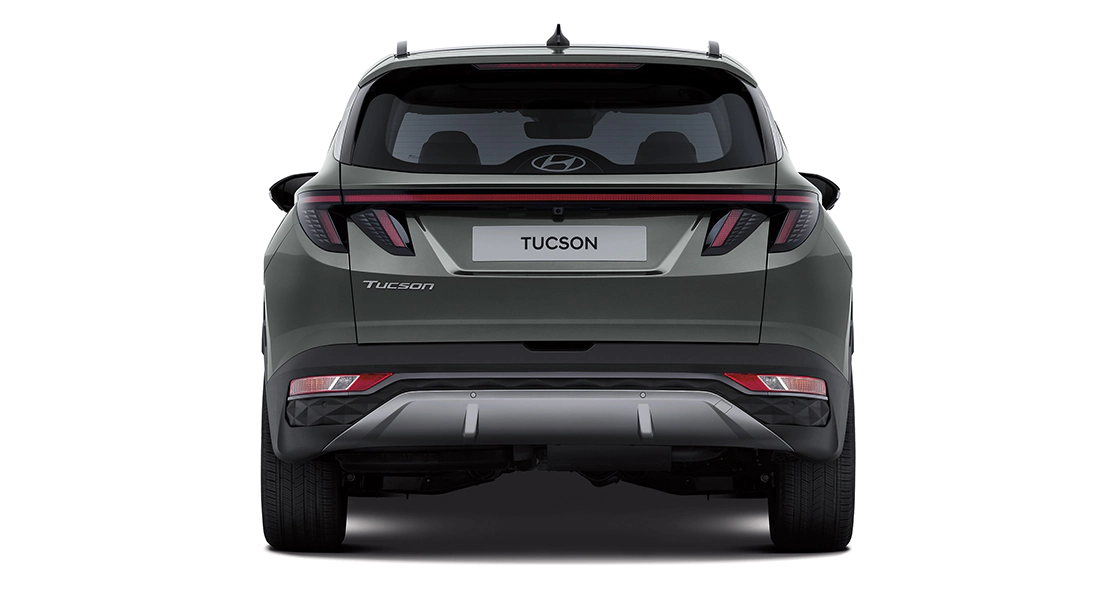 Beyond athletics - Born to achieve the best results
True to Hyundai's iconic shape, its hexagonal grille framed by LED headlights enhanced by sleek horizontal lines not only manifests a bolder urban stance, but also reveals its true athletic nature, ready to be driven.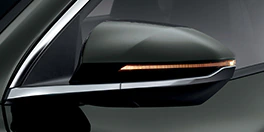 Connecting side mirror with DLO chrome molding
Side markers on the mirror caps help other vehicles know which way you are going.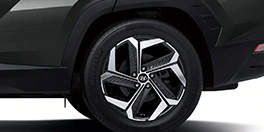 17 "/ 18" / 19 "angle bow
The square arches and two-tone lines implement the image of a solid and robust vehicle.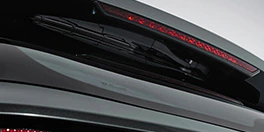 Hidden windshield wiper
The rear windshield wiper and wiper ensure better visibility during inclement weather.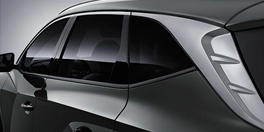 Chrome DLO molding
Tucson offers an aerodynamic rear wing with HMSL, while the rear windshield wiper and wiper ensure better visibility during inclement weather.
Experience a new revision
Impeccable mastery of materials and shapes to achieve perfection and luxury, above its class.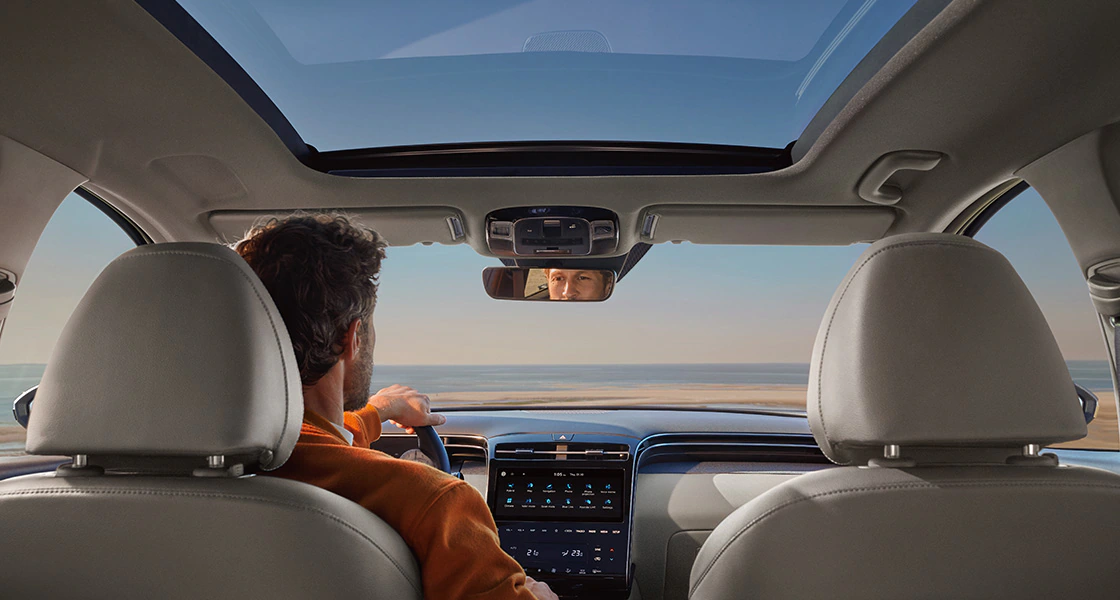 Sophisticated matrix - connecting your senses
To maximize your comfort in our highly functional and organic design, the new Tucson connects your senses with the advanced Human Machine Interface (HMI), for your ultimate driving pleasure.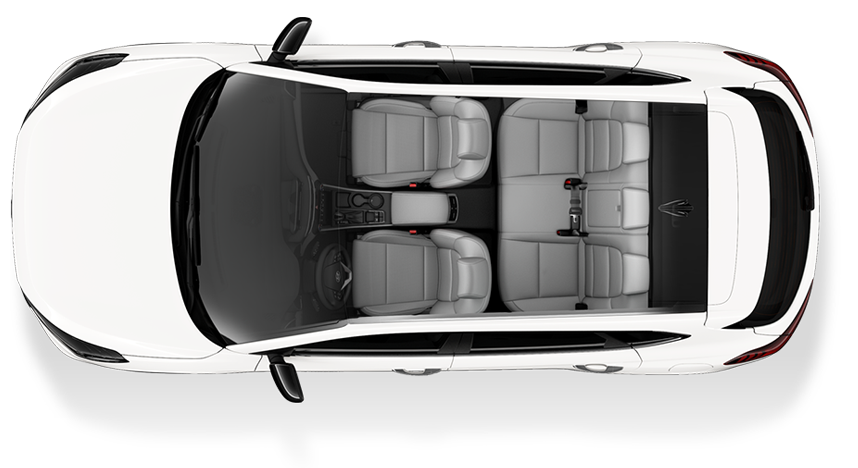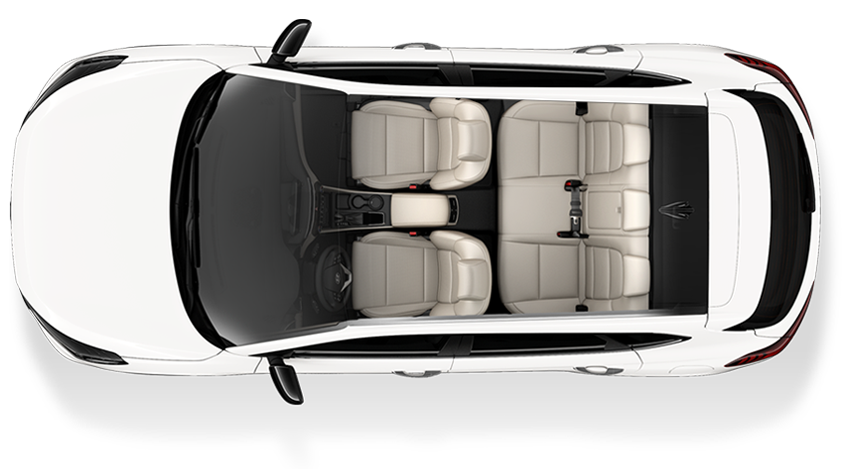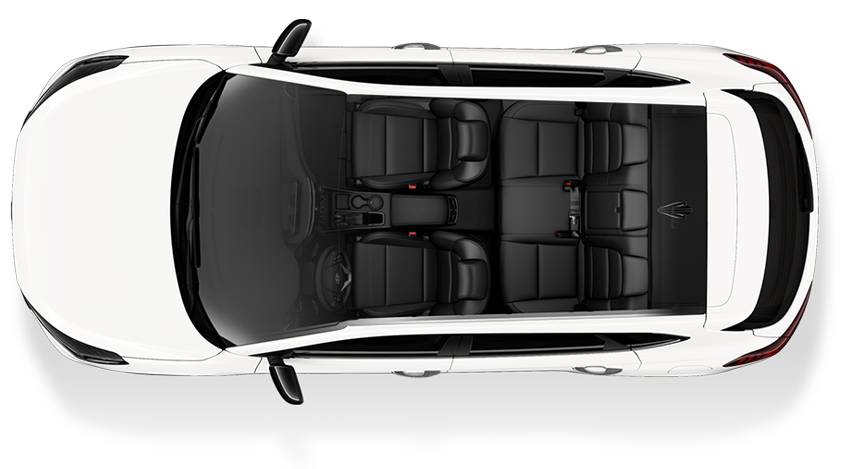 Interior space
From its sculpted exterior to the ventilation and spaciousness of the interior, the new Tucson fuses advanced technology with its sophisticated and rich cabin design for maximum comfort.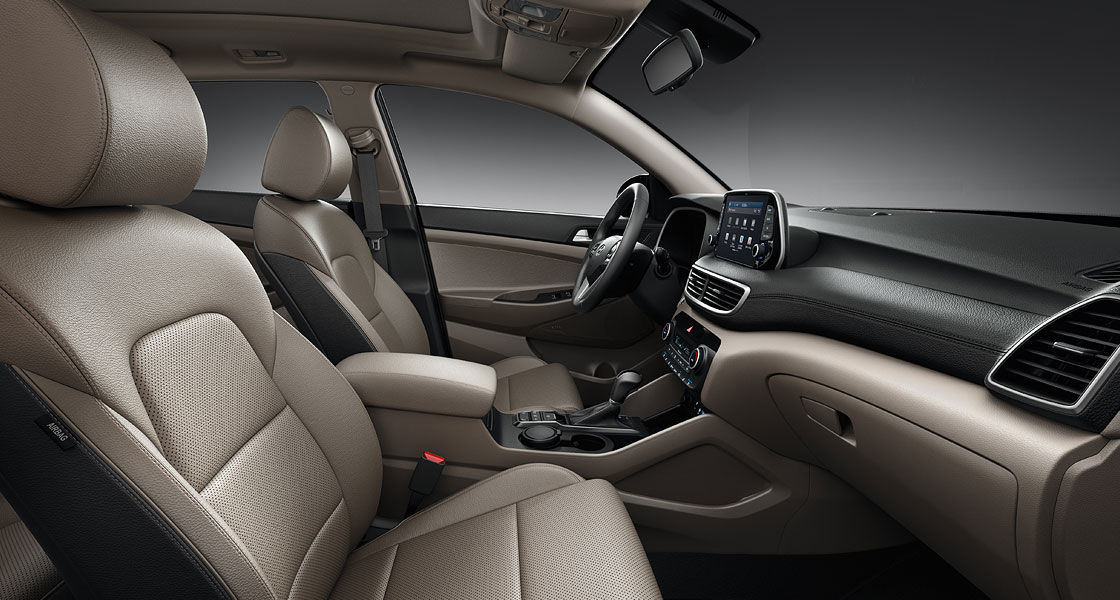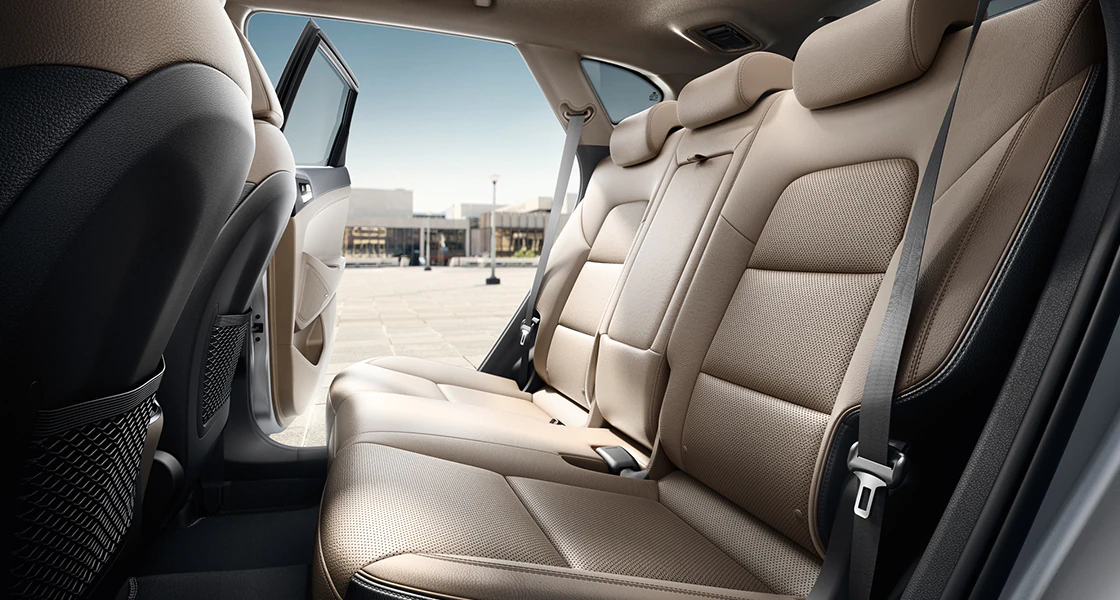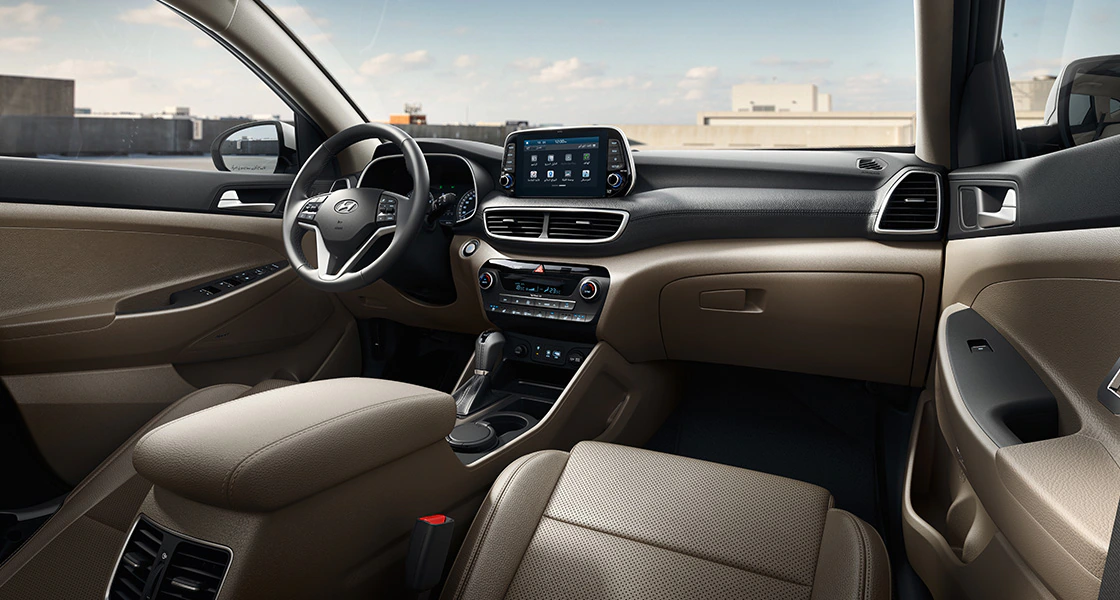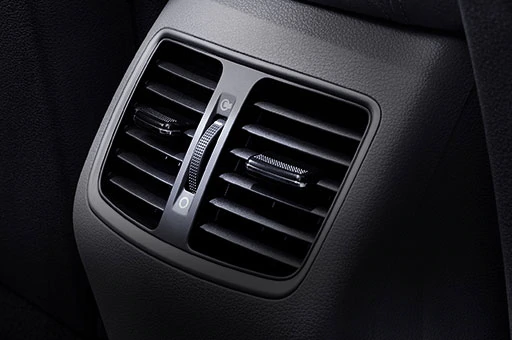 Rear air ventilation
Rear ventilation provides pleasant conditions for passengers in the rear seats.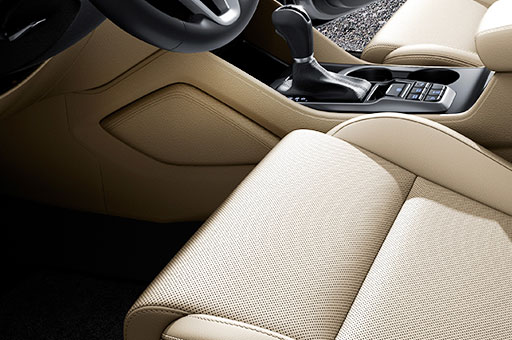 Console side trim
Adaptation of the artificial leather cover on the side trim of the driver's console.
Exceptionally dynamic
Its optimized limit capabilities offer a ride as powerful as it is smooth for an unmatched dynamic experience.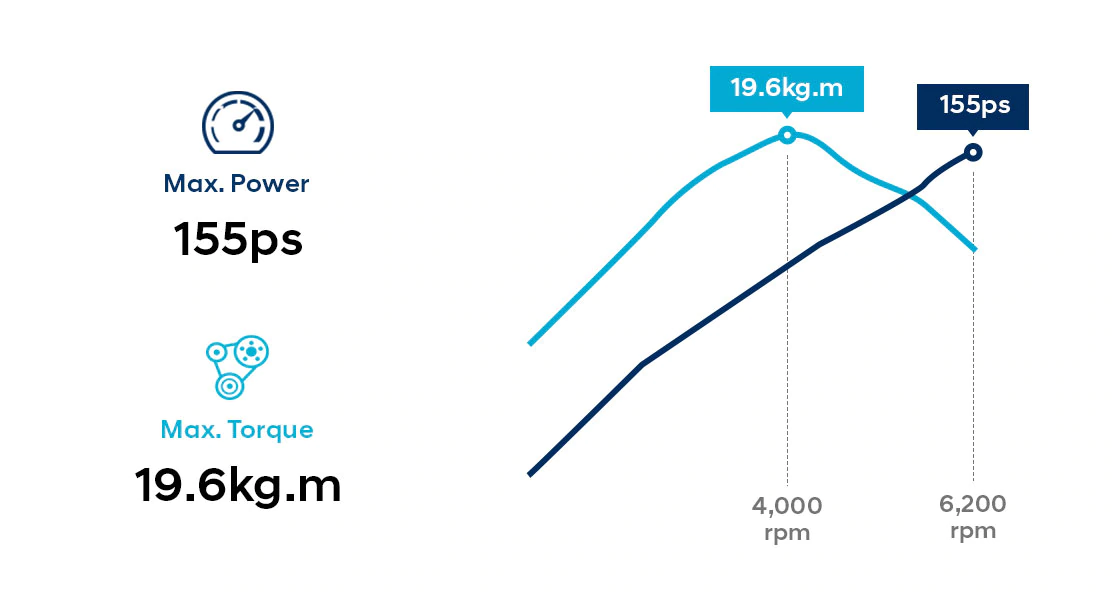 2.0 MPi gasoline engine
The 2.0 MPi gasoline engine is capable of a maximum of 155 ps at 6,200 rpm and a torque of 19.6 kg ∙ at 4,000 rpm.
1.6 T-GDi gasoline engine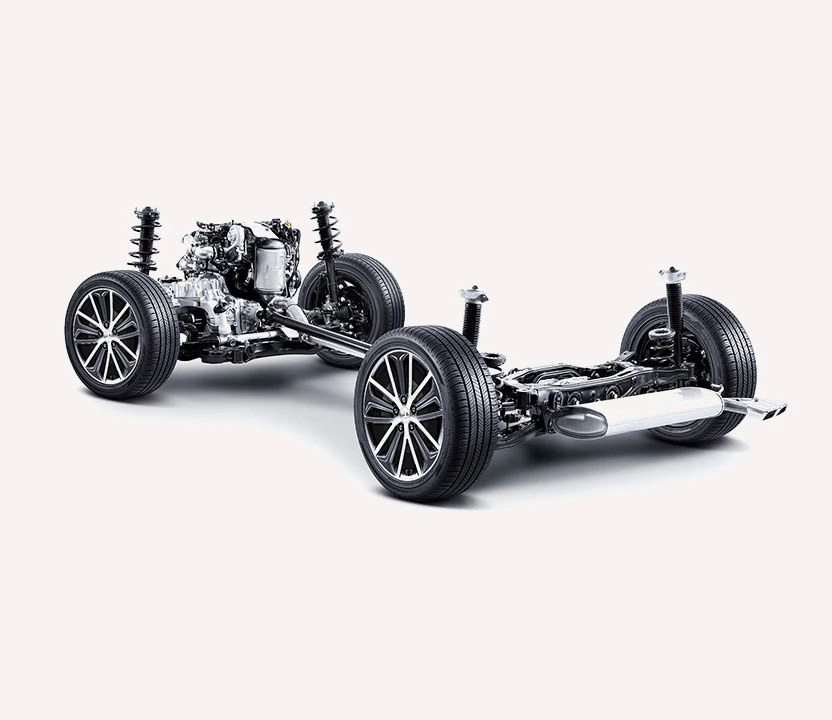 4-wheel drive assist control
Equipped with Advanced Traction Cornering Control (ATCC) and state-of-the-art AWD coupling system, the new Tucson is remarkably agile and skilled around any corner with optimized lateral stability.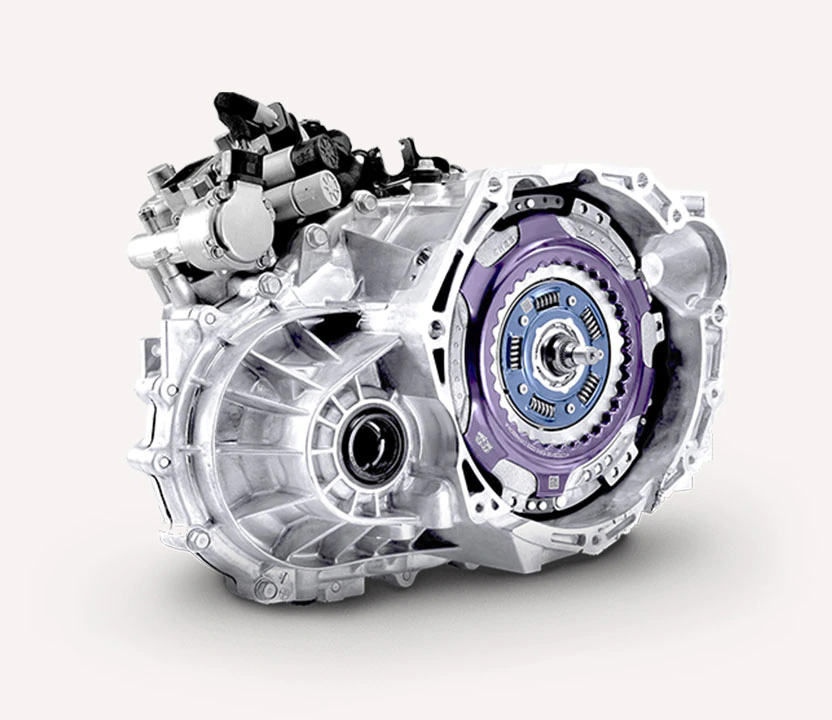 Seven-speed Double Clutch Transmission (DCT)
Hyundai's seven-speed Dual Clutch Transmission (DCT) provides exceptional fuel economy and low CO emissions, while dramatically increasing acceleration performance. Ⓘ only available with certain engine types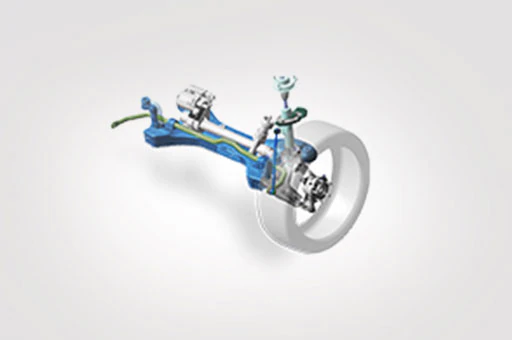 McPherson type front suspension
The optimized suspension design offers an optimized steering response and a better driving experience.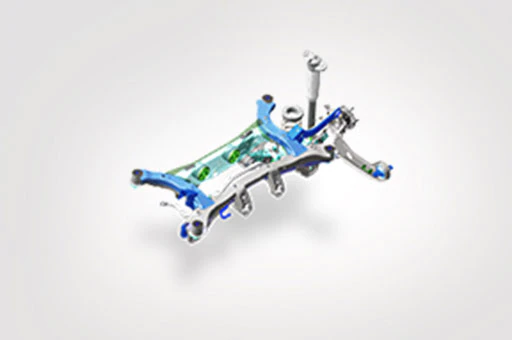 Multi-link rear suspension
The much improved rear suspension geometry increases ride comfort and driving stability.
Safety and reliability is the first thing we have in mind.
Hyundai continues to set the standard for smart dirving safety, with increased rigidity and cutting-edge technology from the new Tucson,
which ensures our pormose for your safe ride.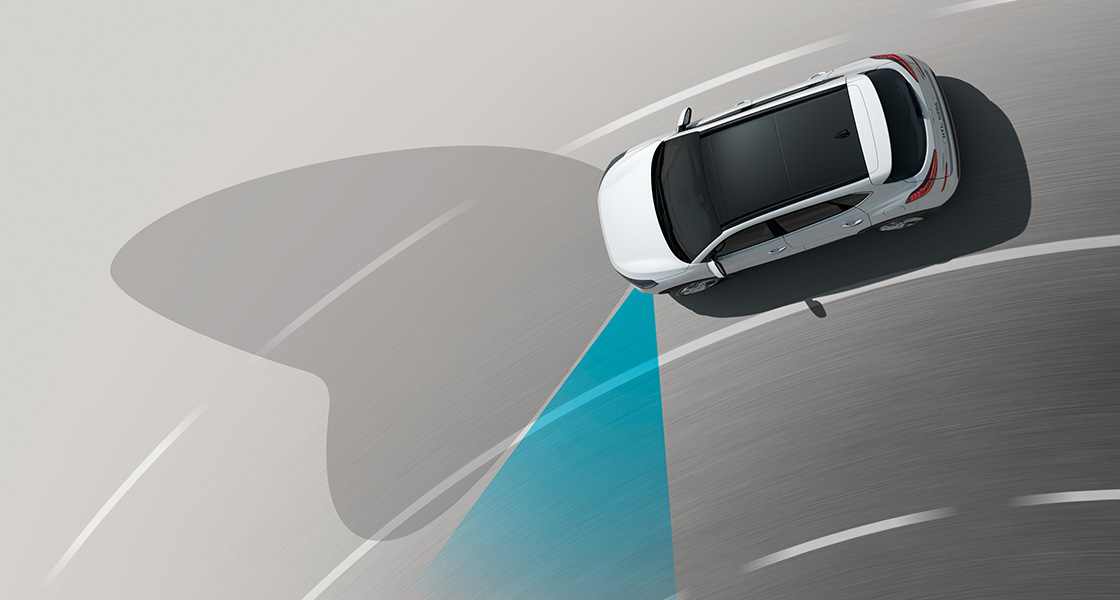 Vehicle Stability Management (VSM)
Whether on wet or slippery roads, Vehicle Stability Management (VSM) helps you drive with extra confidence, ensuring stability through cooperative control between Electronic Stability Control (ESC) and Motor Driven Power Steering (MDPS) ).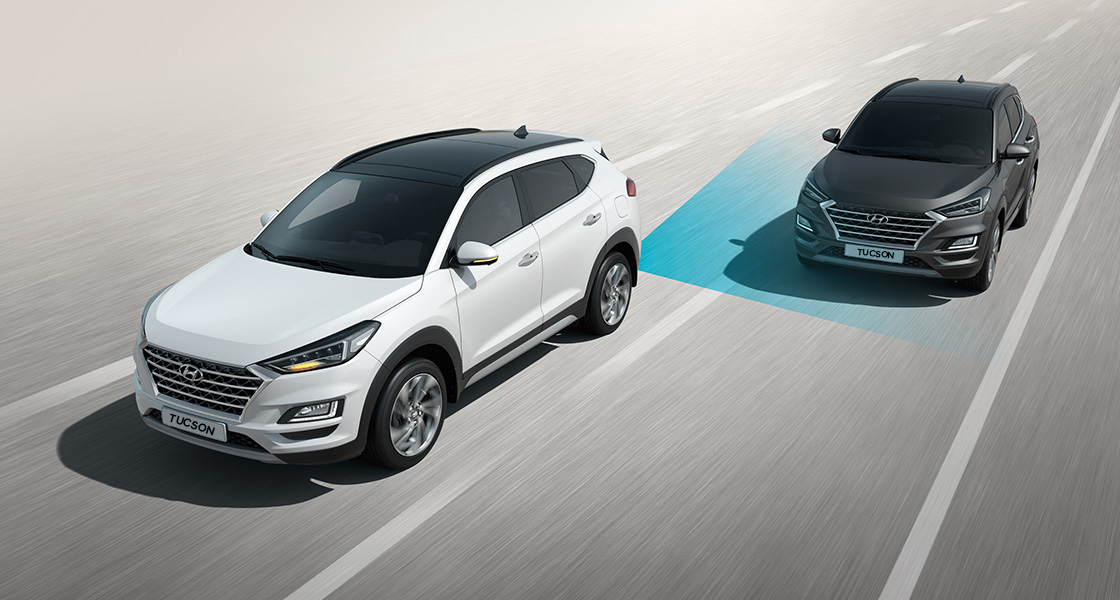 Downhill Brake Control (DBC) and Hill Start Assist Control (HAC)
Designed to tackle any incline with the force of automatic braking on a steep incline and automatically applied brakes to prevent dangerous reverse, the new Tucson can inspire a true sense of adventure.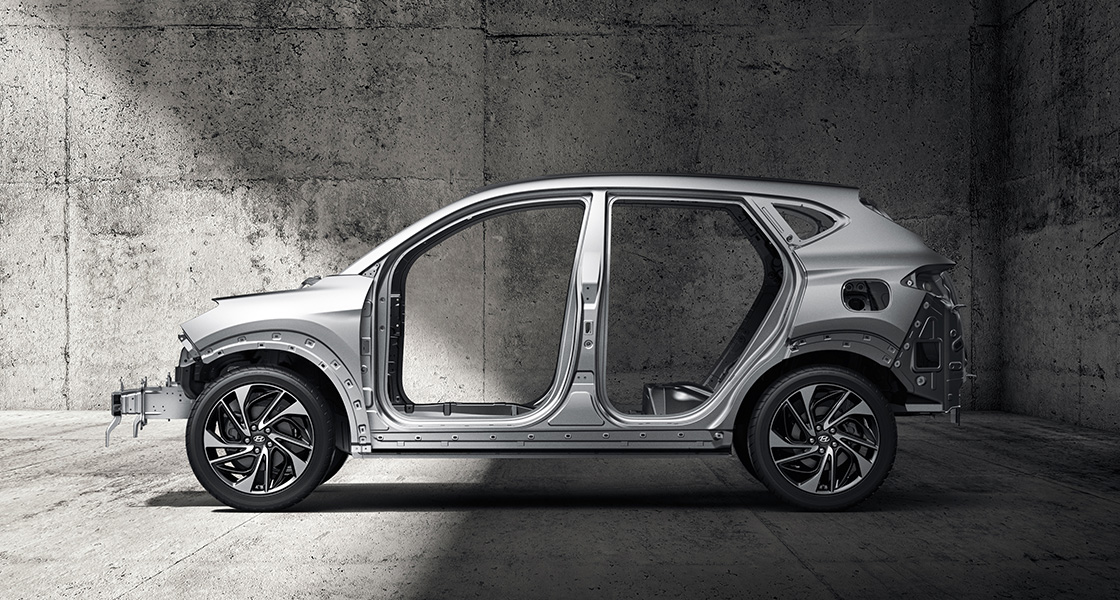 Advanced High Strength Steel (AHSS)
Ensuring best-in-class body structural rigidity, the Tucson's all-new design is reinforced through the expanded use of advanced high-strength steel (AHSS) and the hot-stamping process.


Absolute comfort
Enjoy comfort, control and elegance with driver-centric technology features that will give you a unique driving experience.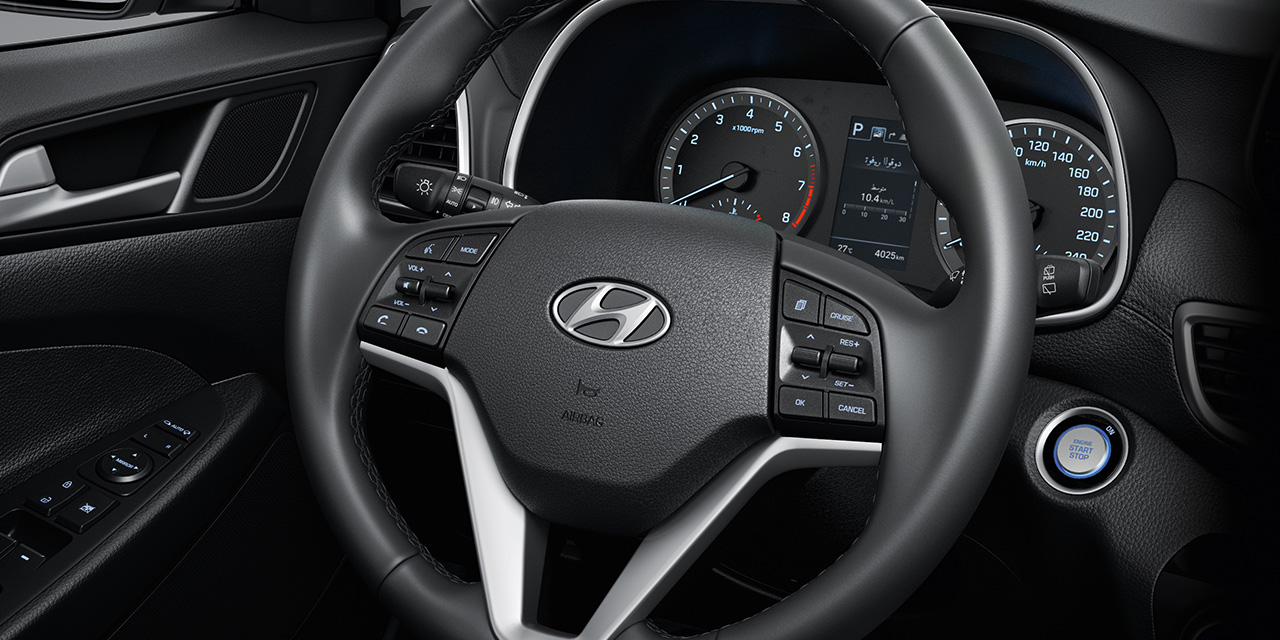 Automatic Navigation Control (ACC, Auto Cruise Control)
The system maintains a constant speed as established by the driver.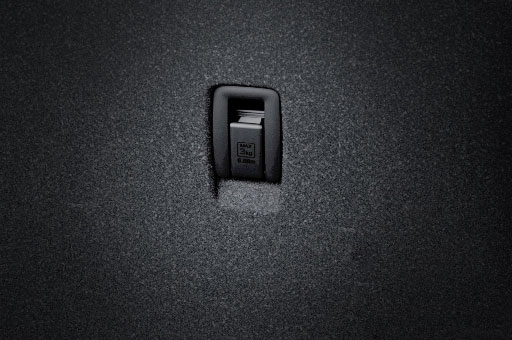 Rear seat back bag hook
The hook installed in the back of the seat is retractable and is capable of holding shopping bags and bags alike, which improves storage comfort.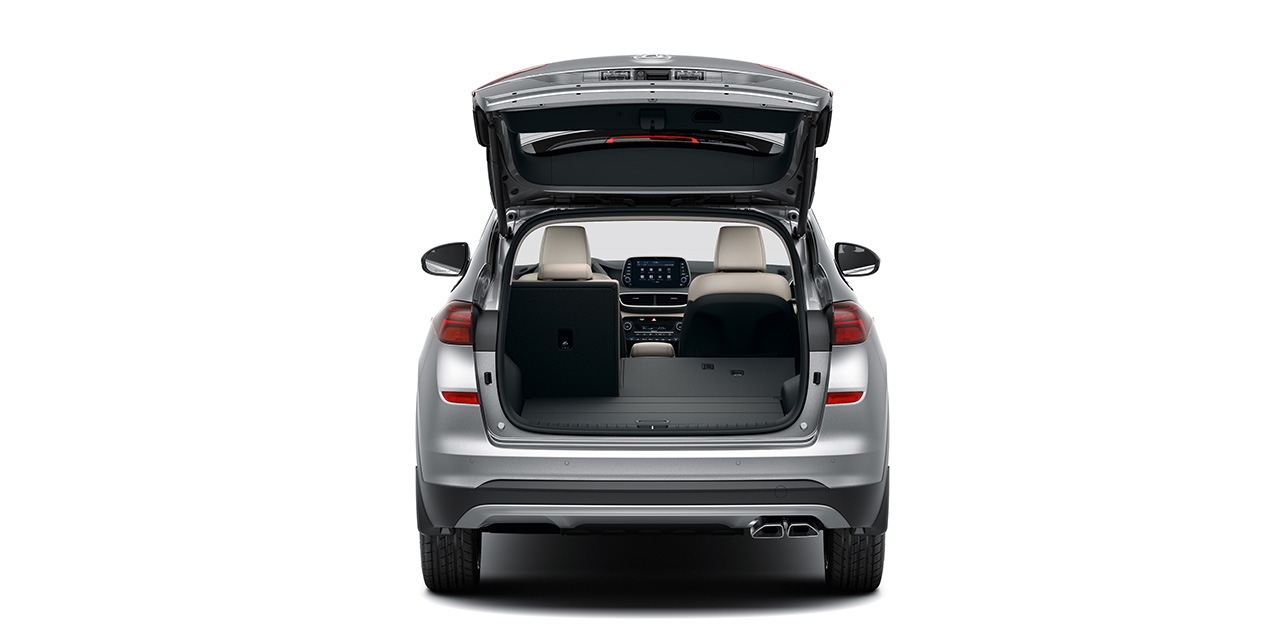 Charging screen
It works both as a safety and convenience feature, by covering messy cargo or other personal items.
Engine Engine Type: MPi
Displacement: 1,999 cm3
Max Speed: 181 km / h
Max Power: 155 hp
Max PowerRpm: 6,200 RPM
Max Touch: 20.0 kg-m
Max TorqueRpm: 4,000 RPM
Acceleration: 11.1 sec
Braking Distance: 42.8 m
Number of Cylinders: 4
Valves of Cylinders: 16 
Gear: 7
driveConfig: 4WD
Type: Automatic
TUCSON - NU 2,000 MPi 6 Speed ​​Automatic 2WD (Tucson I 4x2)
TUCSON - NU 2,000 Mpi 6 Speed ​​Automatic 2WD GPS (Tucson I 4x2 GPS)
TUCSON - Tucson 2WD Full (Tucson 2WD Full)
TUCSON - NU 2,000 Mpi 6 Speed ​​Automatic 4WD 4x4 Full (Tucson 4x4 Full)
TUCSON - Tucson 2WD Full Push Button (Tucson 2WD Full Push Button)