Amazing features for every driver's style
Every aspect shows how VENUE is a responsive car for the absurd challenges that are unique to living in the city. We accomplish this by emphasizing irreverent measurements and messages, while visually celebrating the mindset of working all day and living all night.
Urban Vibes
Perfect for the hustle and bustle of urban life.
The time has come to go at your own pace. Only a vehicle that stays ahead can help you do just that. Explore your potential at every corner. Create new experiences with the VENUE, an urban vehicle with personality and a unique style.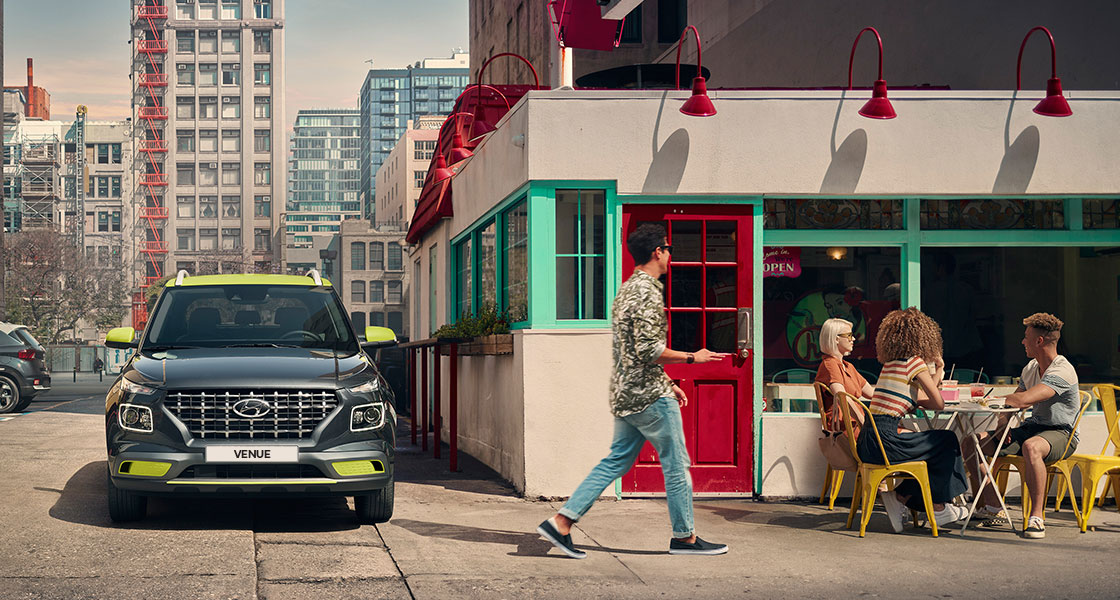 Color the city with your own colors.
For those afternoons with your friends and the excitement of meeting new people at night, VENUE enriches every aspect of your daily experience. There is VENUE for every moment of your day.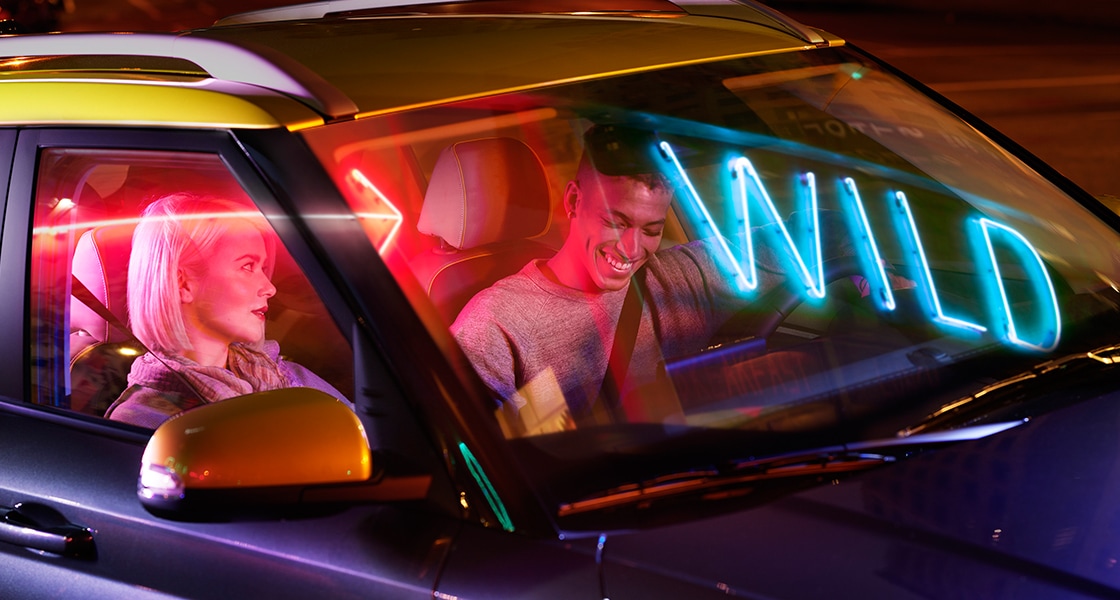 It is special and you know it.
In an urban city full of life, you deserve to be respected. A two-color VENUE captures everyone's attention and establishes a firm presence.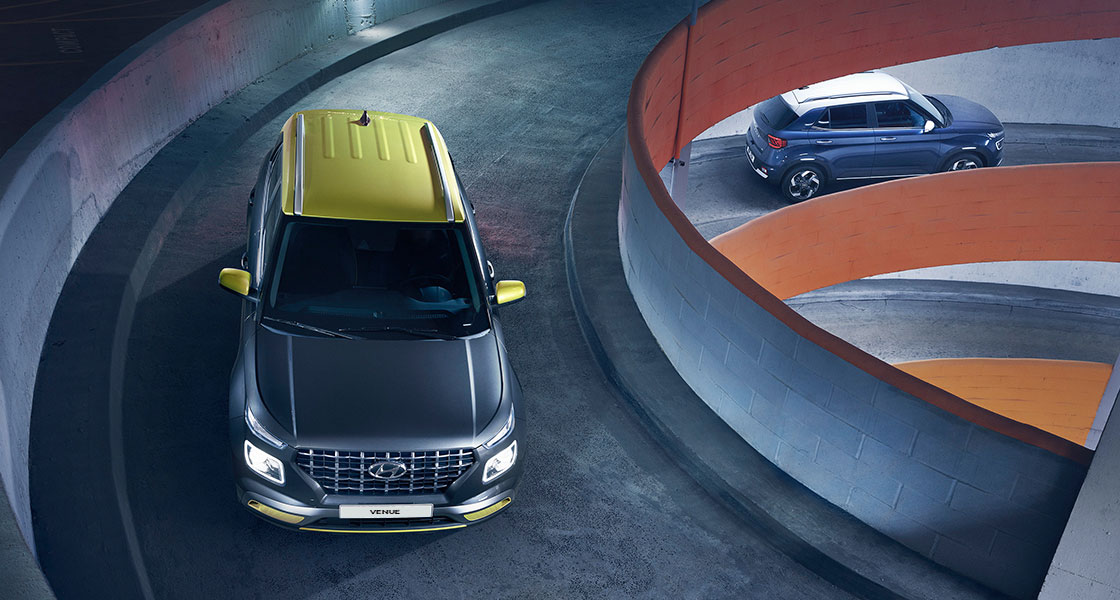 Be proud of yourself.
VENUE's bold cascade grill flaunts a traditional SUV. Its design elements ensure that the vehicle joins the line between elegant and sporty.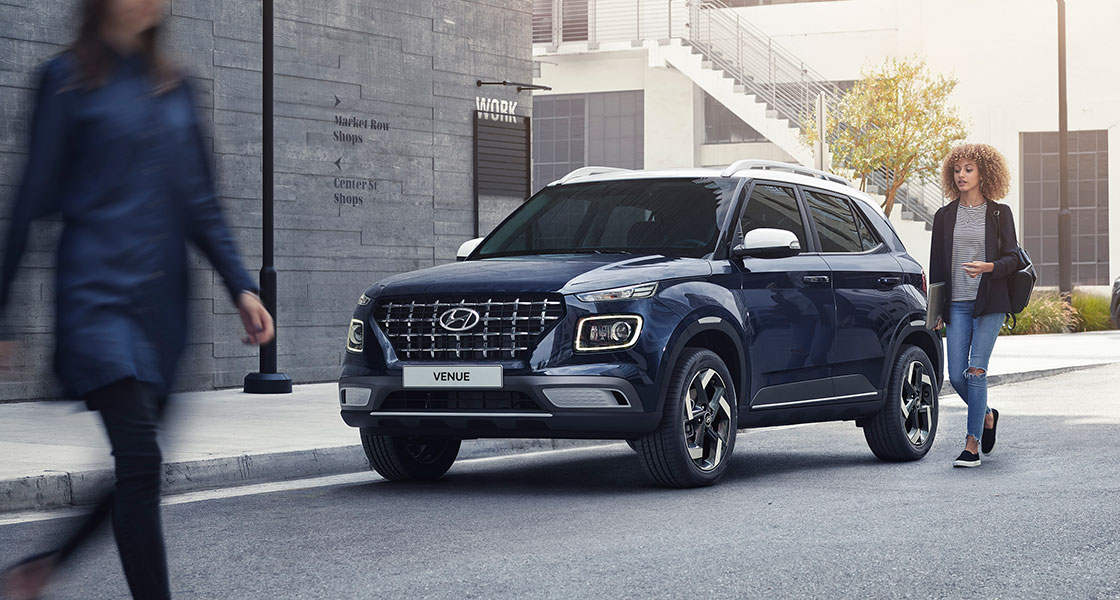 The life you have always deserved.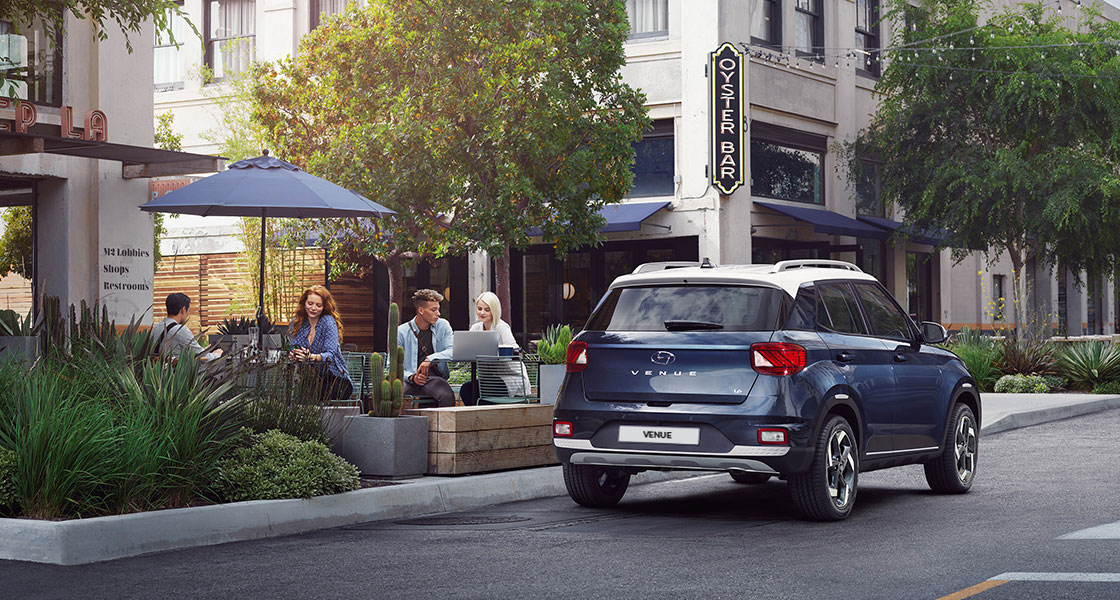 Customer Comfort
Impeccable mastery of materials and shapes to achieve perfection and luxury, above its class.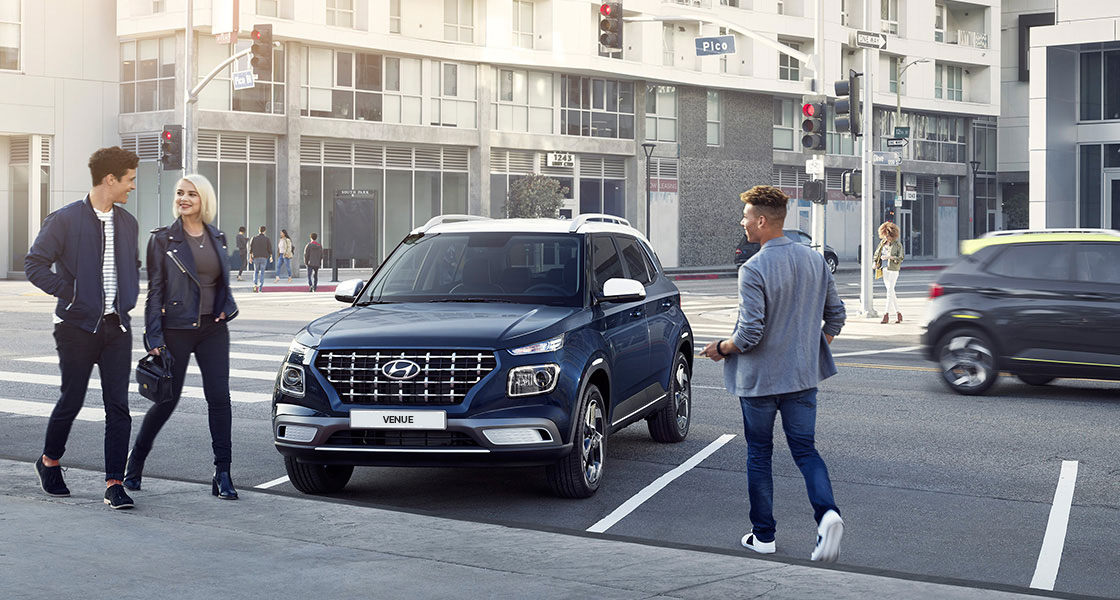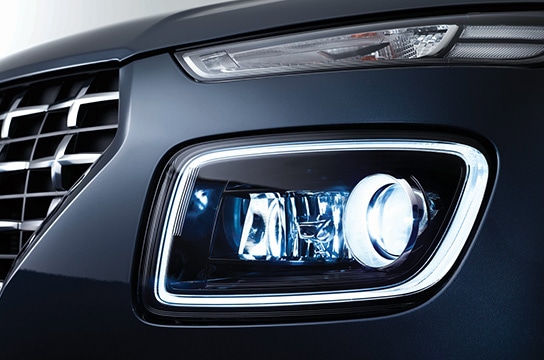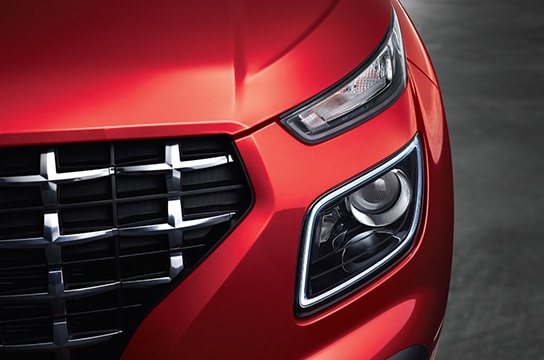 LED Daytime Running Lights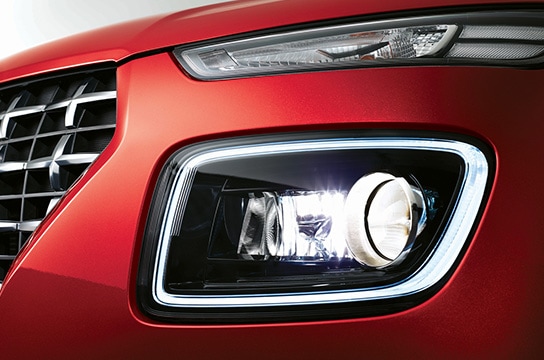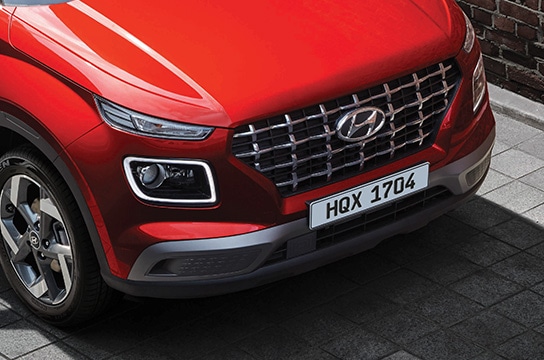 Solid but sporty
Solid and sporty side profile with an intense character line and a sophisticated finish.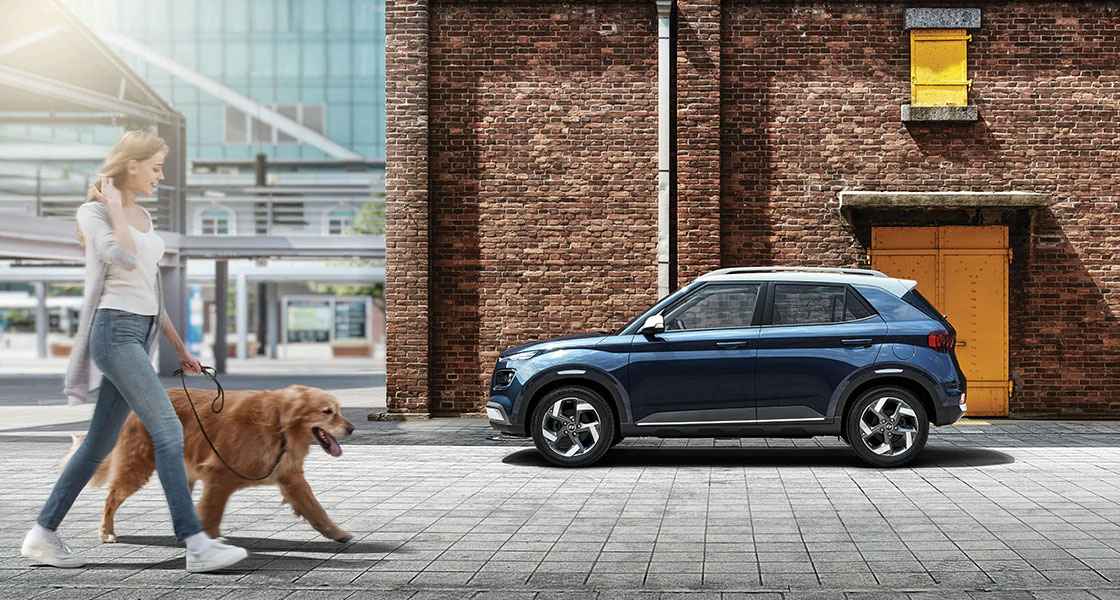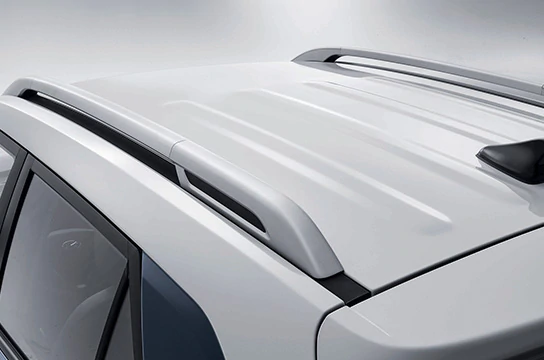 Colored Decorative Pieces
Colored accent pieces are applied to the wheel arch, exterior mirror, roof, and door decoration to achieve unique finish details.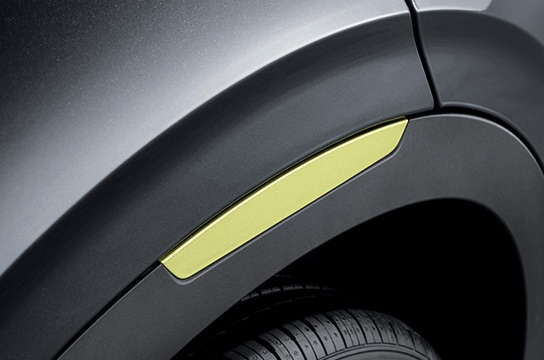 Fender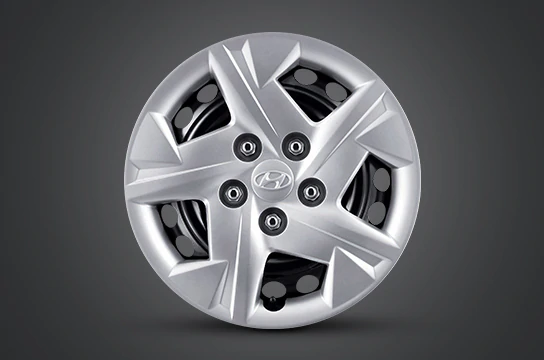 15 "steel wheel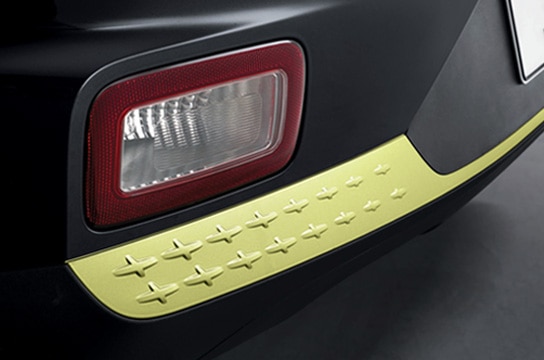 Rear Bumper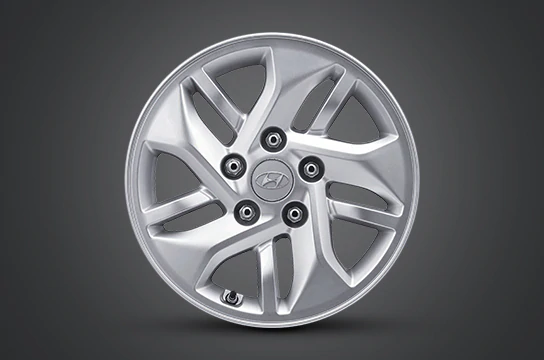 15 "alloy wheel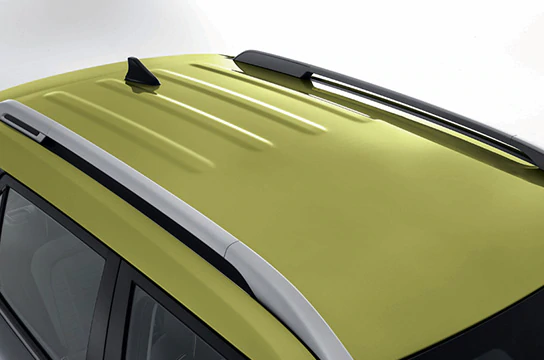 Roof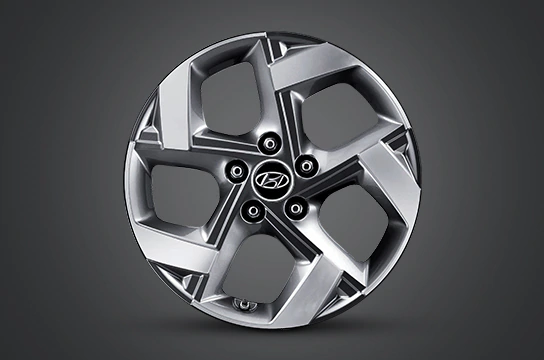 17 "alloy wheel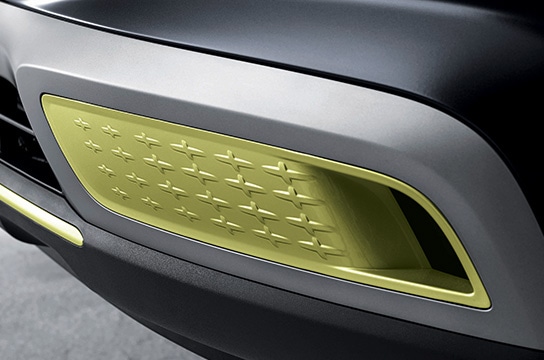 Front bumper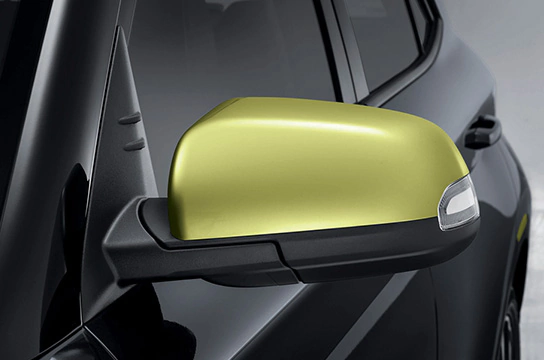 Rearview
Inside
Presenting a fun and sporty image through the combination of a solid main frame, with simple and iconic details.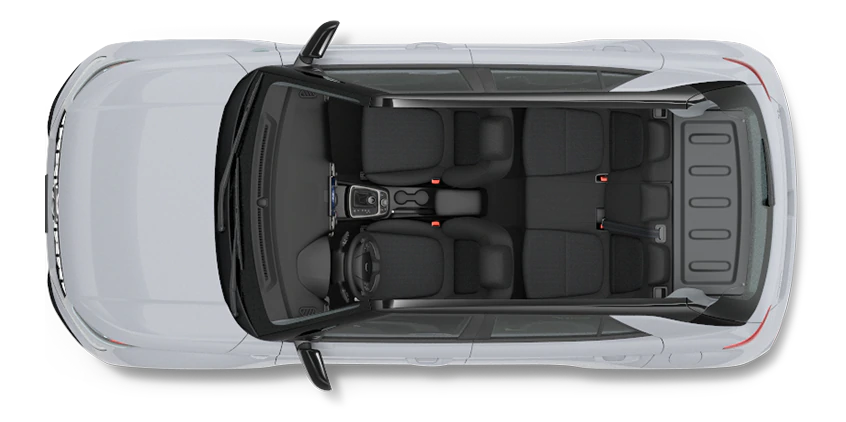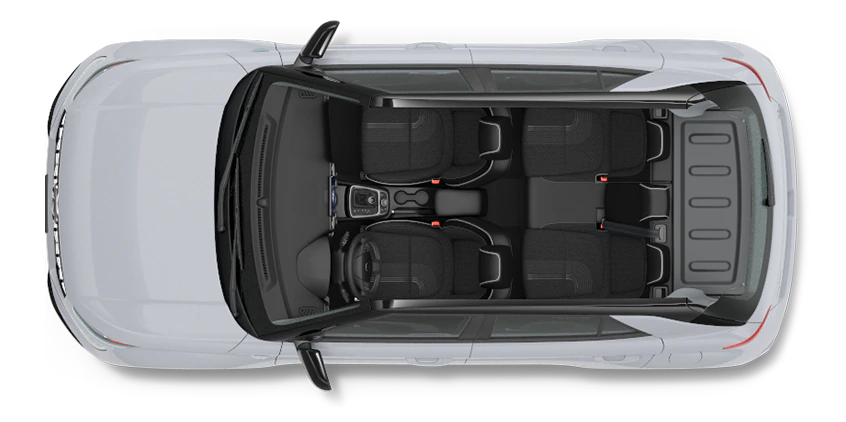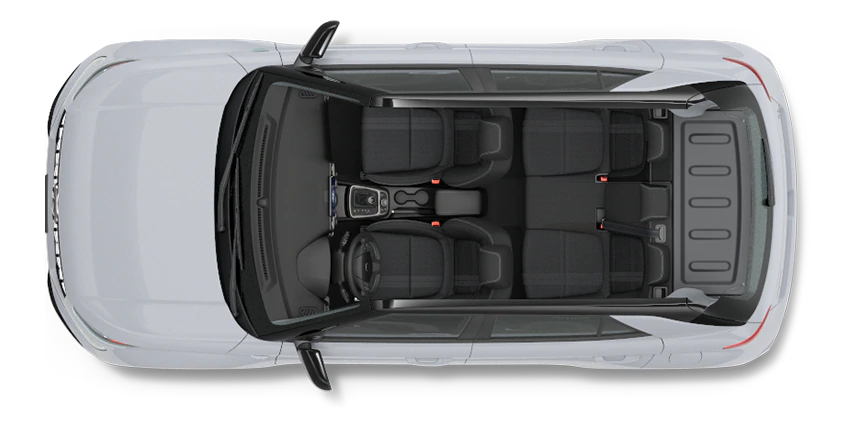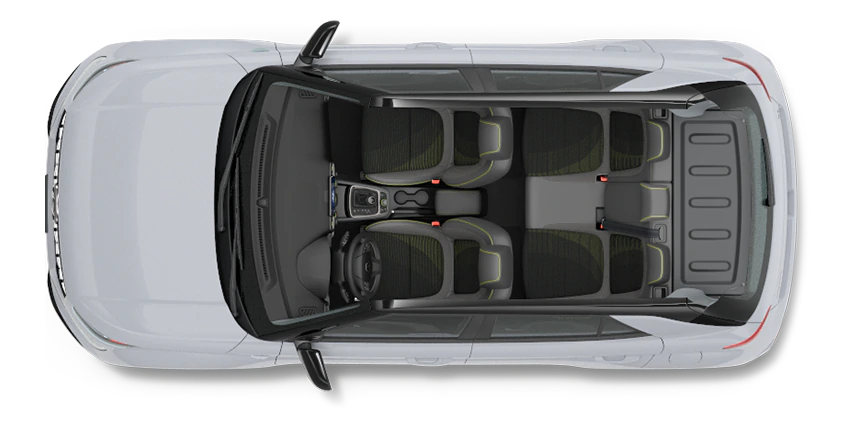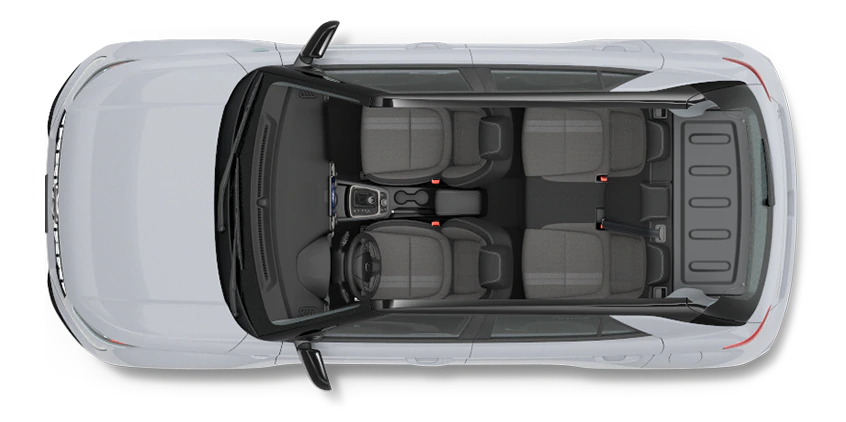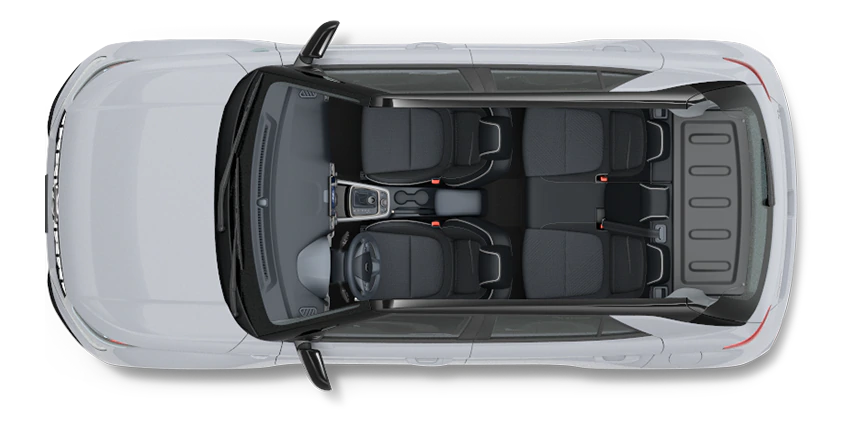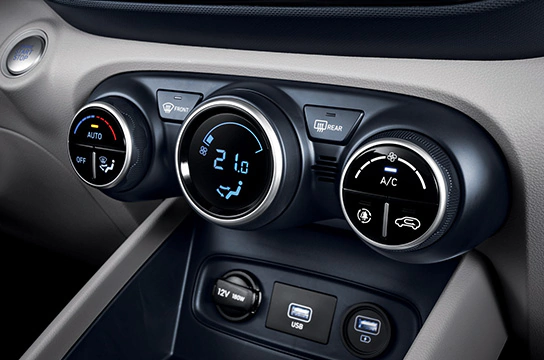 H-VAC control
Sporty, high-tech image of the 3-dial H-VAC control.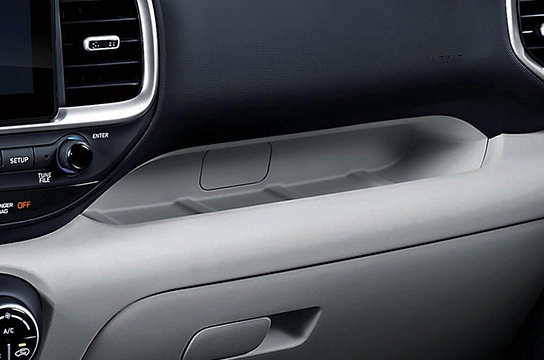 Open tray
Located on the passenger side, with an emphasis on practicality.
Exceptionally dynamic
Its optimized limit capabilities offer a ride as powerful as it is smooth for an unmatched dynamic experience.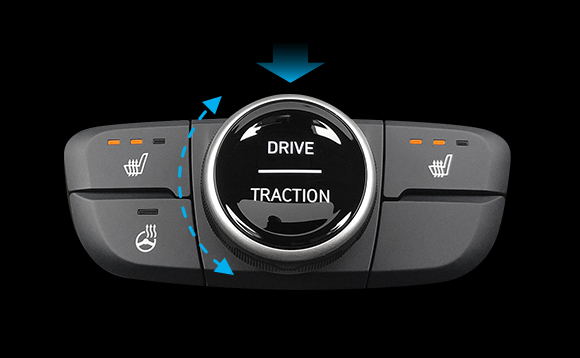 Drive Mode / 2WD Multi-Traction Control
An advanced driving characteristics control system that provides an intuitive interface via a popup screen for the currently selected mode on the cluster screen when the mode is changed. Three driving modes and three 2WD drive modes can be intuitively selected via a single jog dial.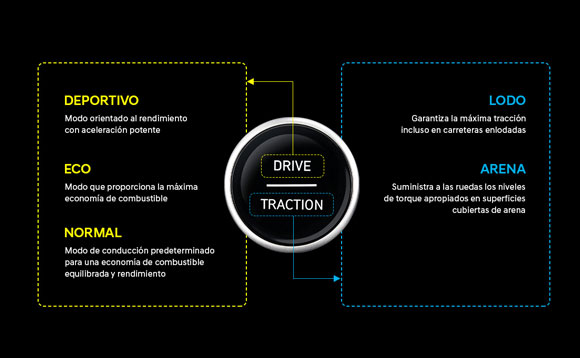 Driving Mode
SPORT, ECO, NORMAL
2WD Multiple Traction Control SNOW, SLUDGE, SAND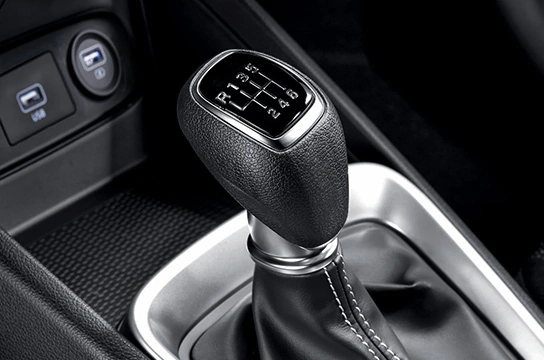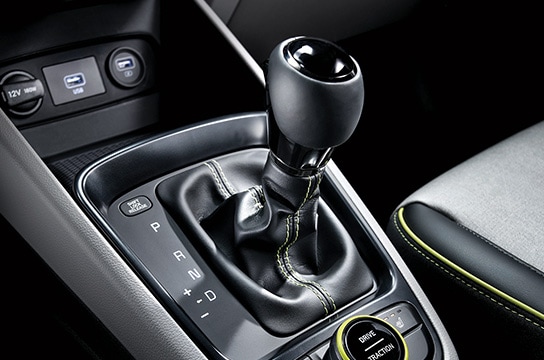 Connect with the city in your own way.
A horizontal design focused on the opening. It combines with iconic design elements to form a unique and spacious interior.

VENUE's advanced system offers increased user comfort by enabling Apple CarPlay ™ and Android Auto ™ for smartphone operation.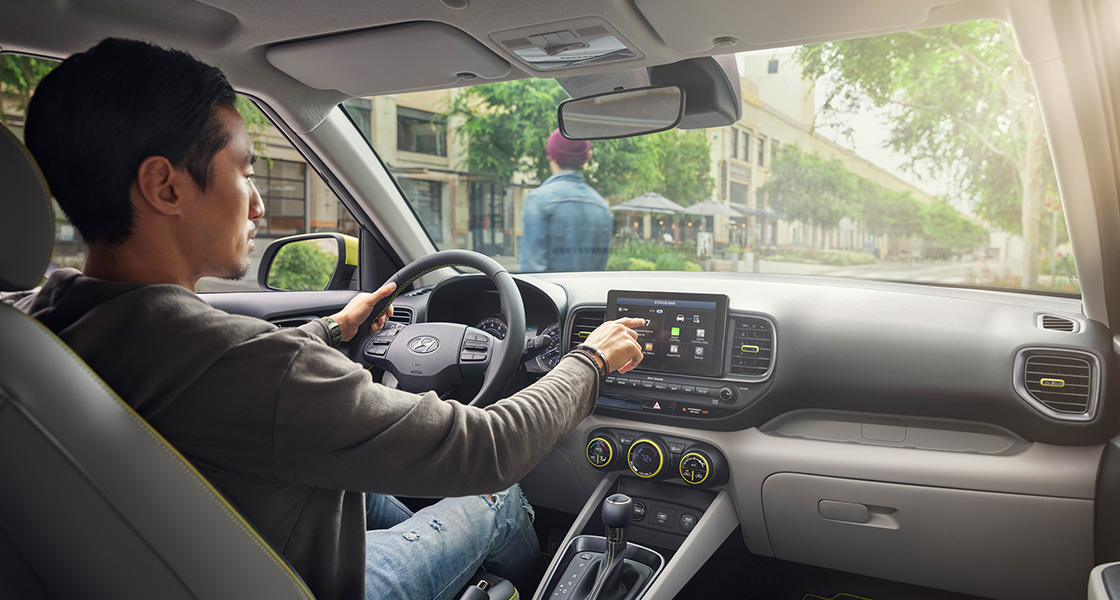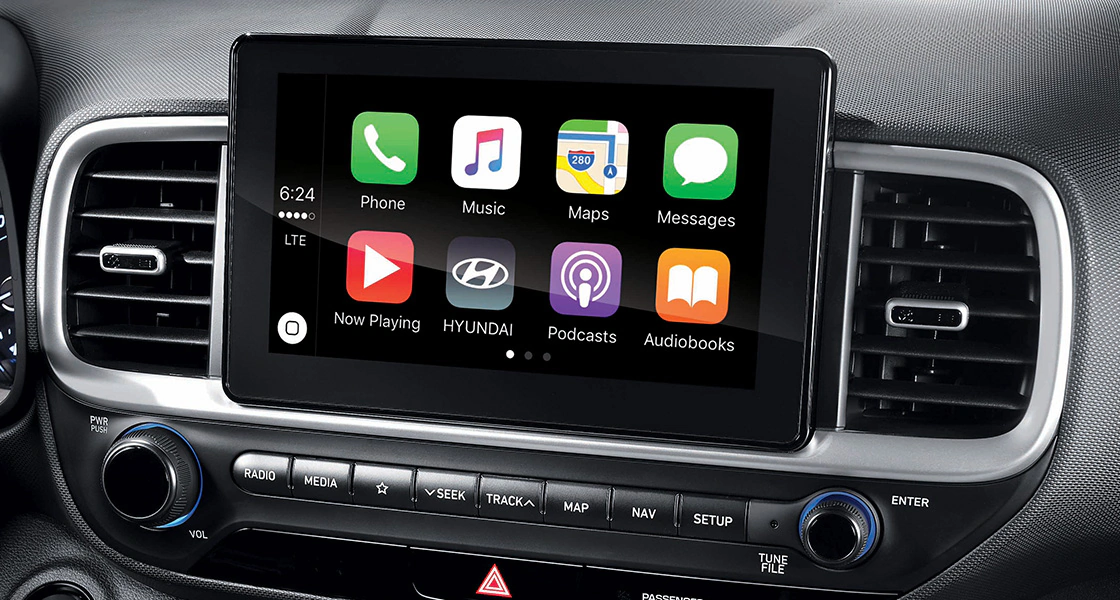 Telephone connectivity
The main features of your smartphone are displayed and controlled on the internal screen.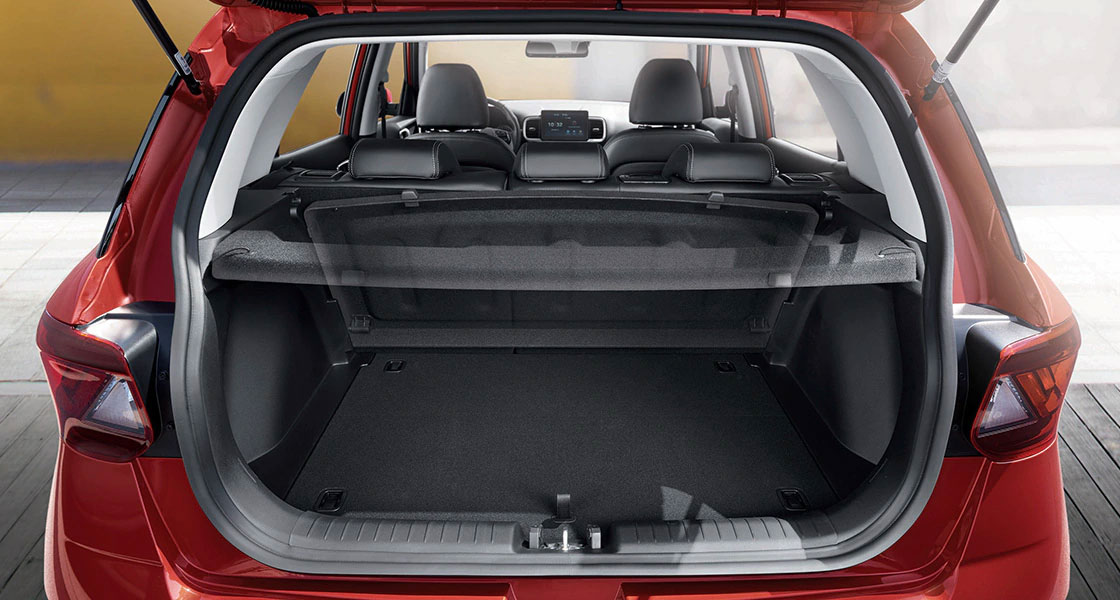 Double-level luggage
The sturdy dash can be placed on top or bottom as needed to maximize luggage carrying comfort.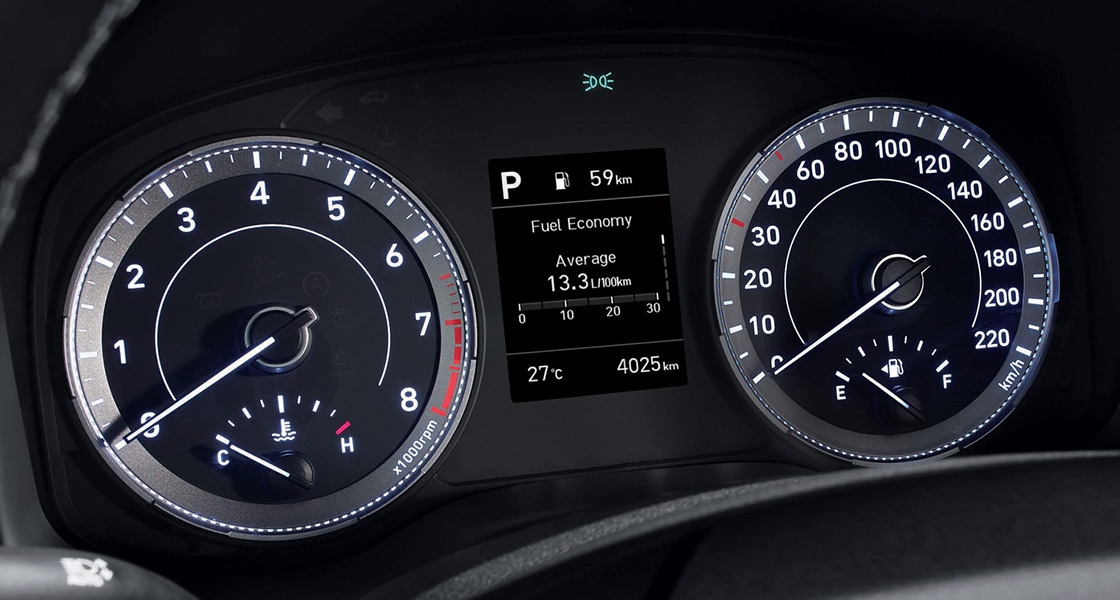 3.5 "Mono TFT-LCD Cluster
The group of sports and three-dimensional indicators provides central information through its 3.5-inch LCD screen.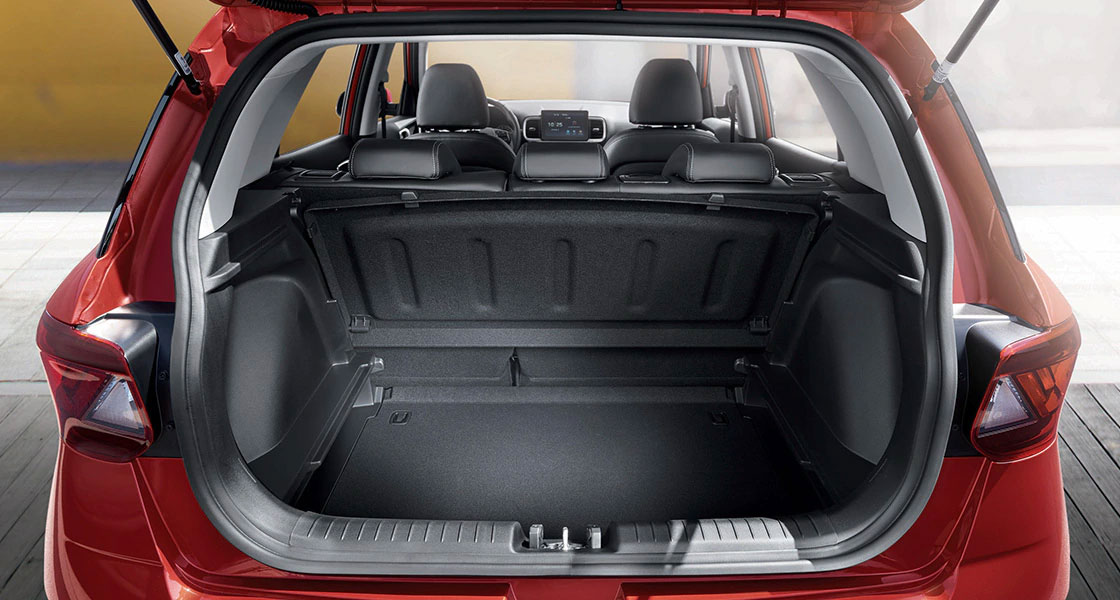 Retractable deck shelf
The cover shelf can be stored in the back of the rear seat to facilitate loading of bulky items.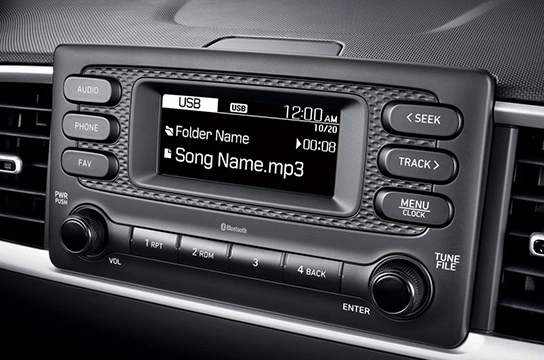 Standard 3.8 "audio system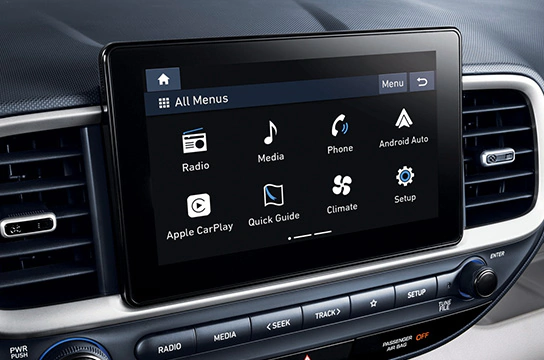 Audio system with 8 "screen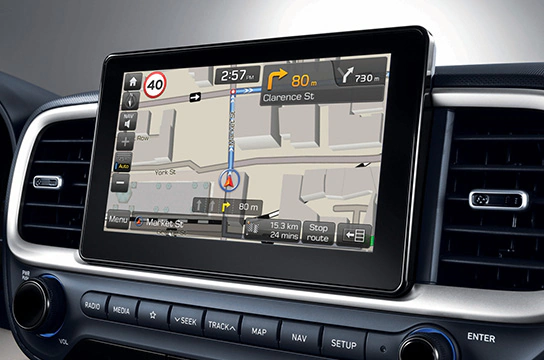 Floating type 8 "LCD touch screen
Be sure to go at your own pace.
VENUE's security has been improved technologically. Its high-tech airbag system senses passenger presence and the degree of collision severity comprehensively to deploy airbags in a collision, and its Advanced Driver Assistance System helps prevent accidents.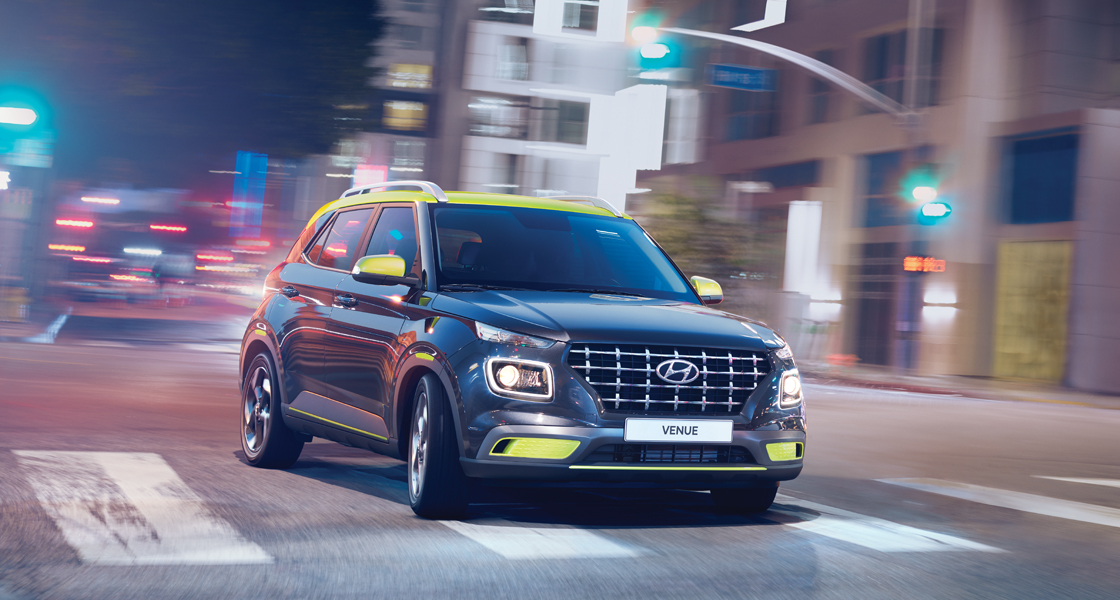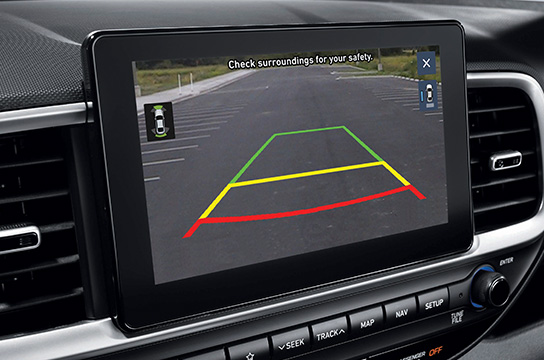 Peripheric Vision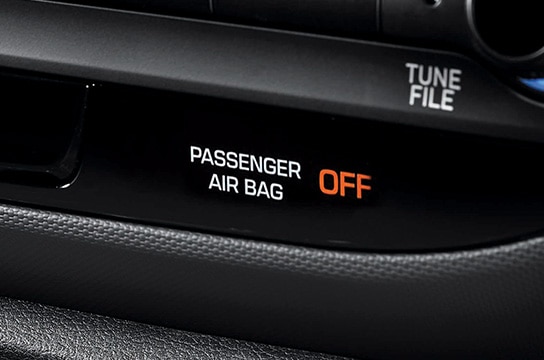 6 Airbag System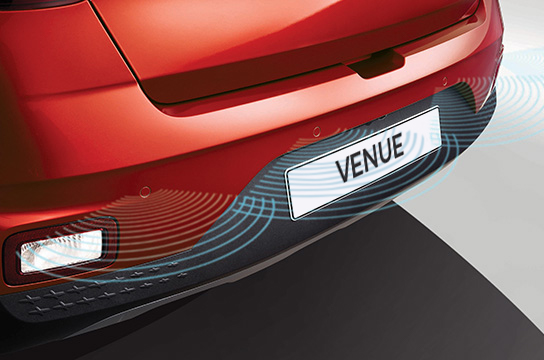 Rear parking assistance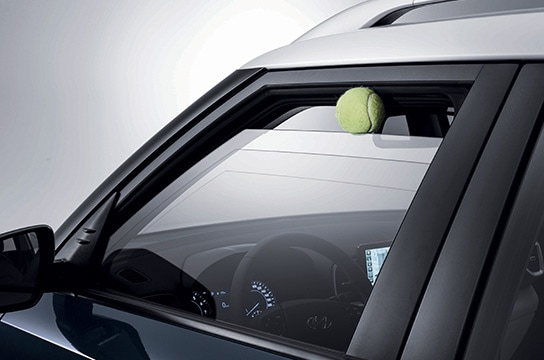 Window security sensor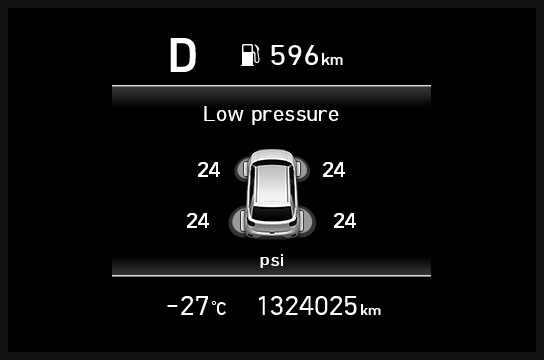 Tire pressure sensor
Motor
Engine Type: MPi
Displacement: 1,591 cm3
Max Speed: 181 km / h
Max Power: 121 hp
Max PowerRpm: 6,300 RPM
Max Touch: 15.6 kg-m
Max TorqueRpm: 4,500 RPM
Acceleration: 11.4 sec
Braking Distance: 42.3
Number of Cylinders: 4
Valves of Cylinders: 16
Gear: 6
driveConfig2WD
Transmission
Transmission Type: Automatic Fuel consumption
Fuel Type: Gasoline
Fuel Consumption (Urban / City): 9.2 L / 100 km
Fuel Consumption (Extra Urban /
Highway): 5.8 L / 100 km
Fuel Consumption (Combined): 7.0 L / 100 km
CO2Emission (Combined): 160 G / km
Tank capacity: 45 L
VENUE - Venue Double Tone (Venue Double Tone)
VENUE - Venue Full (Venue Full)
VENUE - Venue One Tone (Venue One Tone)