Inner Force: Outer Beauty

Understanding the essence of what a car should be was the priority of the Sonata's designers. To emphasize its strength and grace, they accentuated its forms and lines. In doing so, they brought out the mark of true beauty: confidence.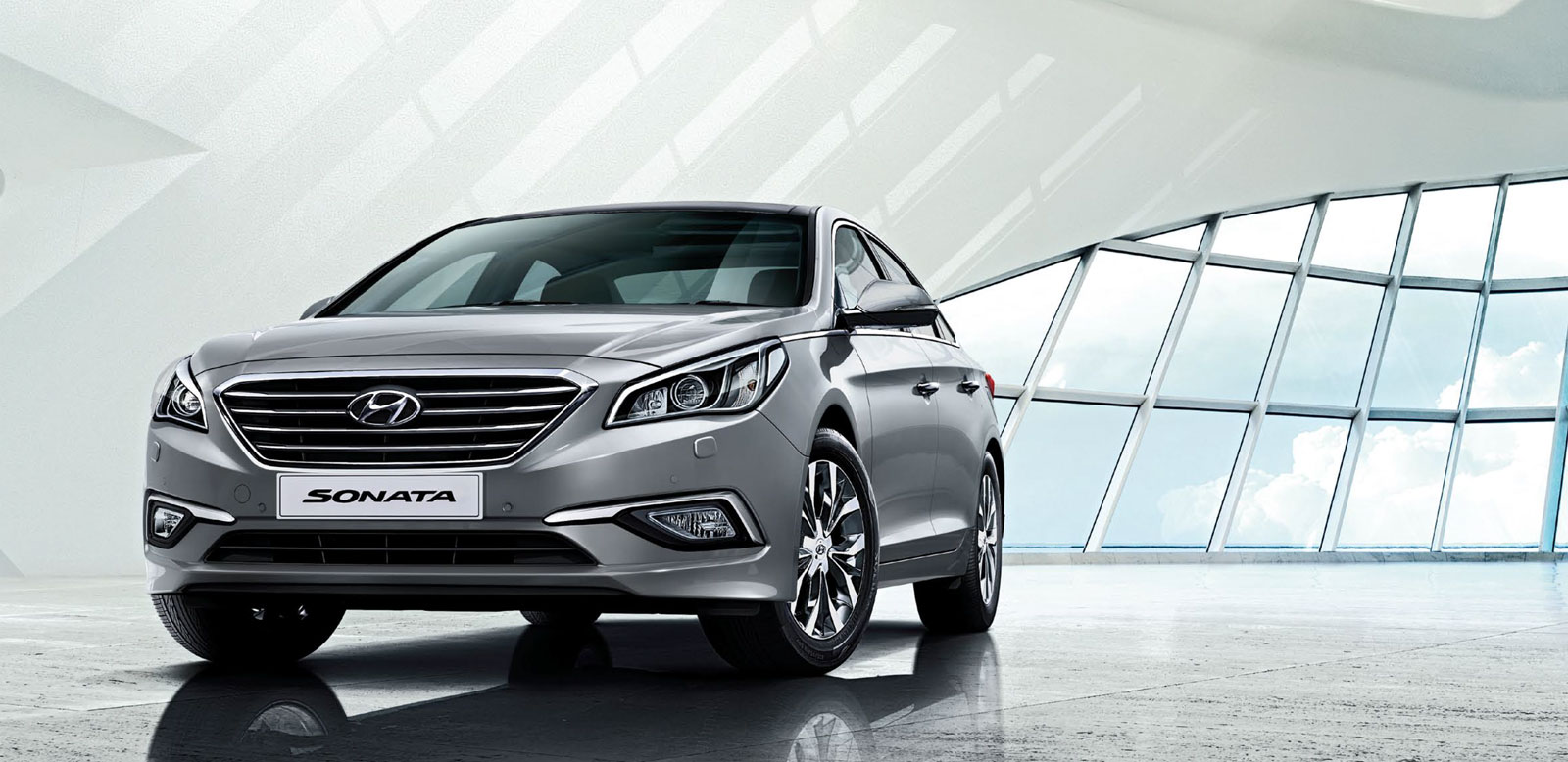 The Sonata: Fluidic Scupture Evolved.

Elegance, dynamics, and esthetics. If the previous Sonata defined Fluidic Sculpture, the latest model is a natural development of that philosophy: Fluidic Sculpture 2.0. The new model is one of a kind, setting a new benchmark for mid-sized sedans.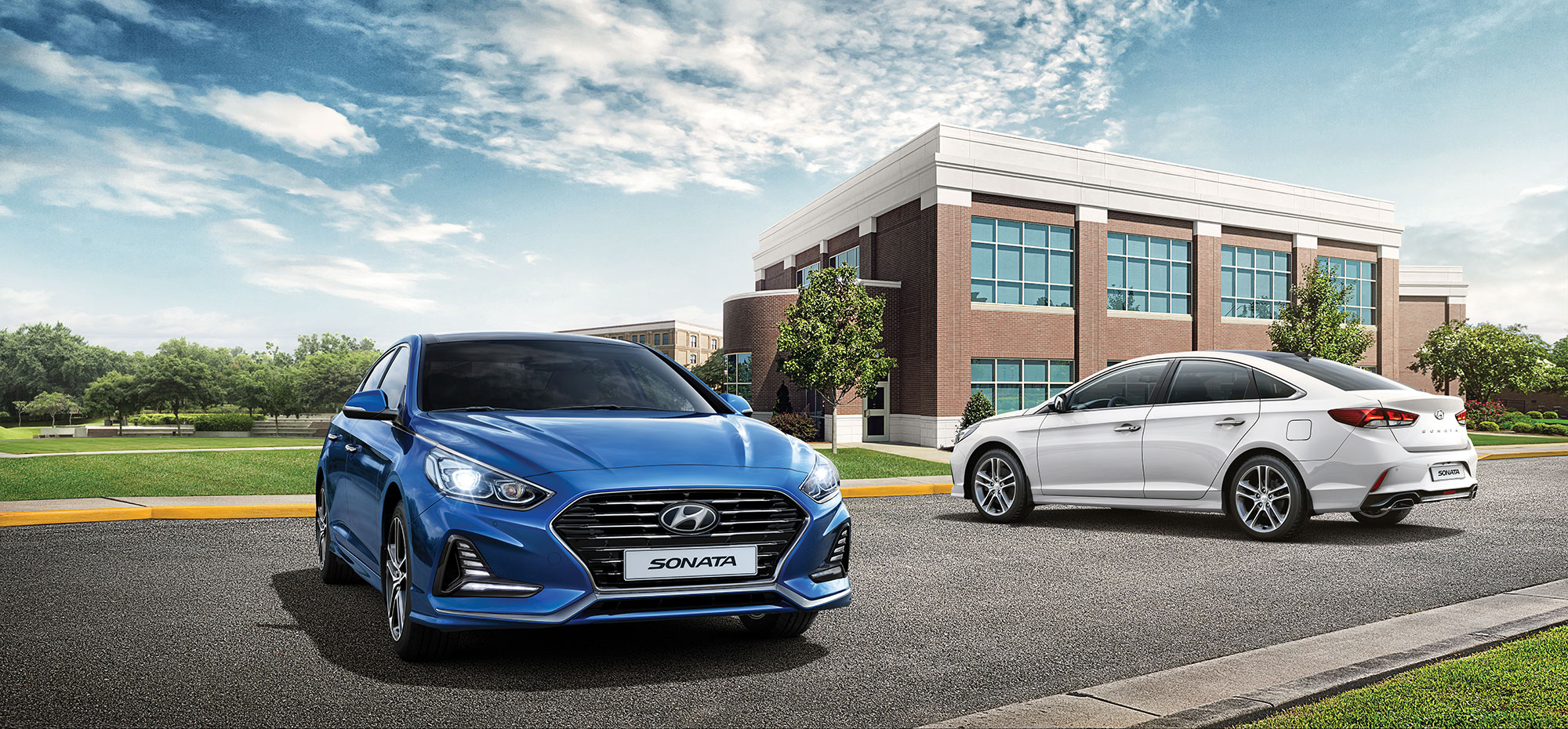 Complete Control at Every Touch
From the driver's seat, the interior feels both reassuring and intimate. The horizontal dashboard layout creates a feeling of stability and refinement. To keep your attention on the road ahead, the cluster and audio system are placed parallel with your eye line.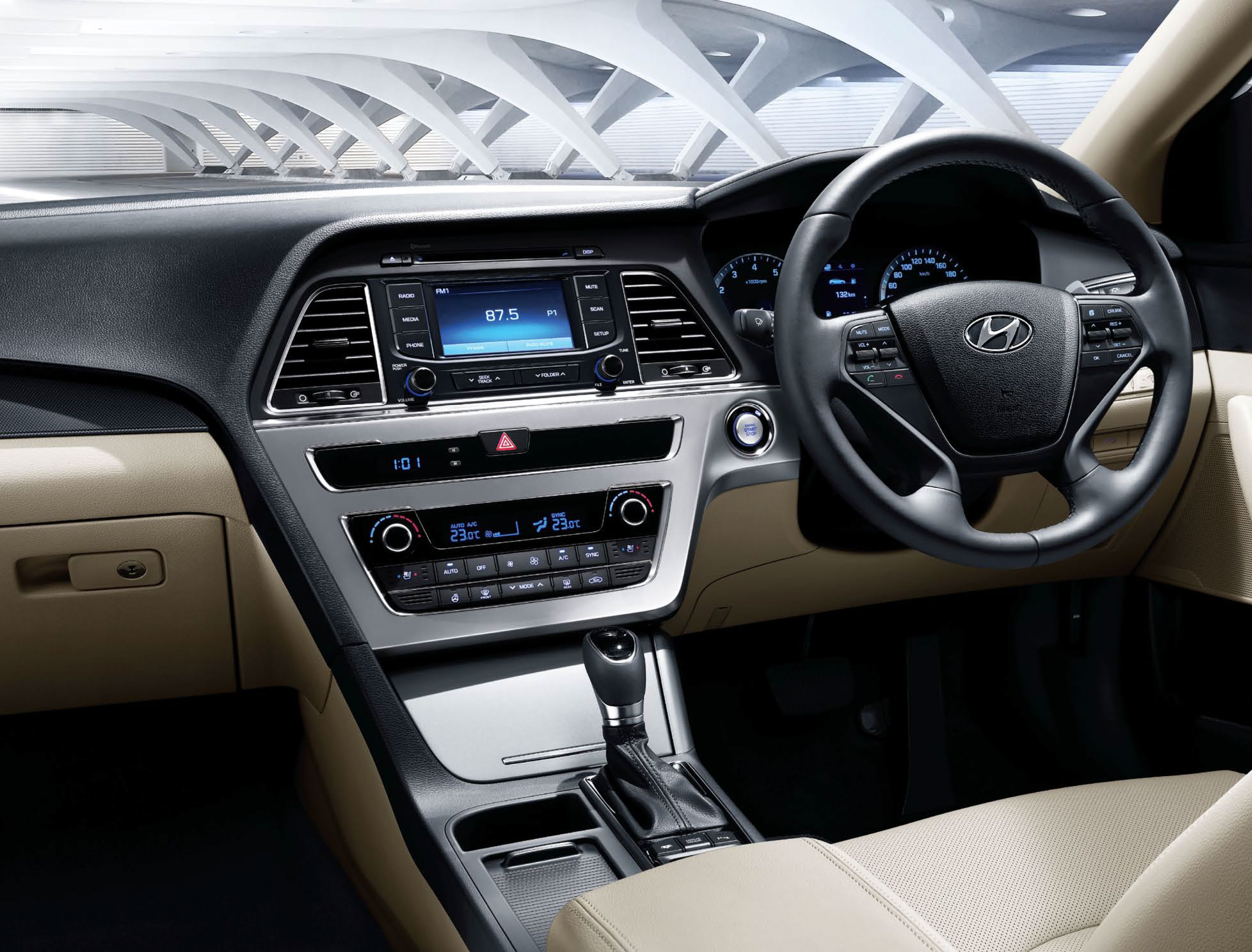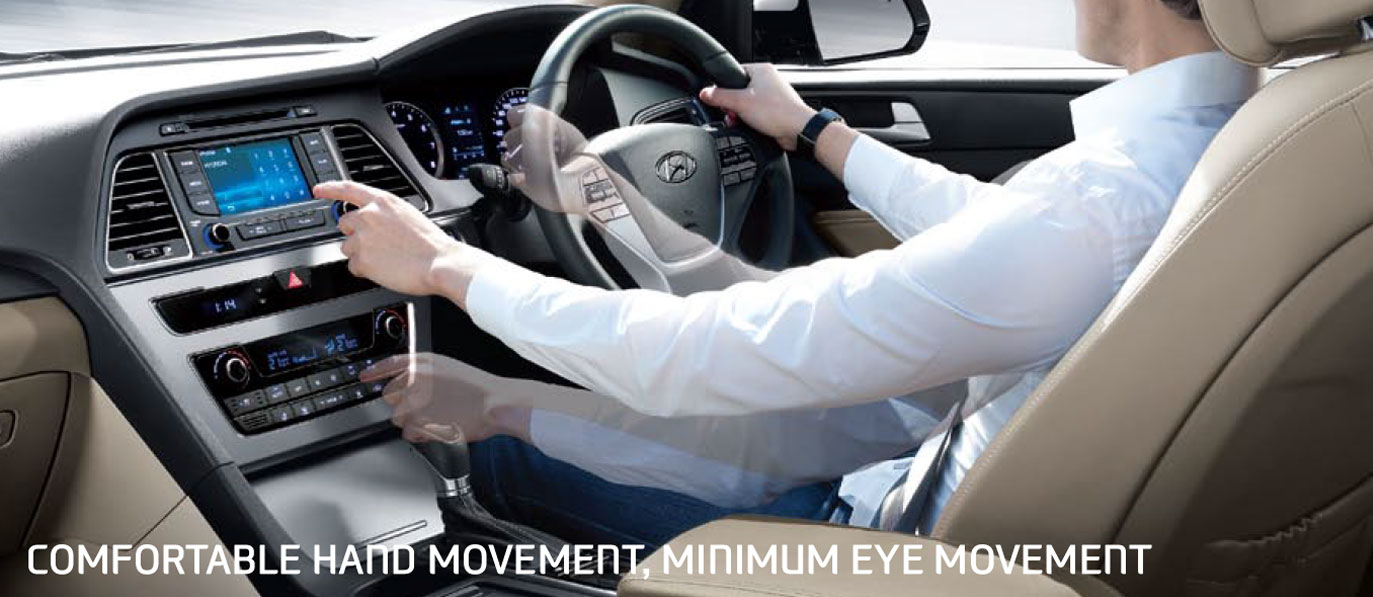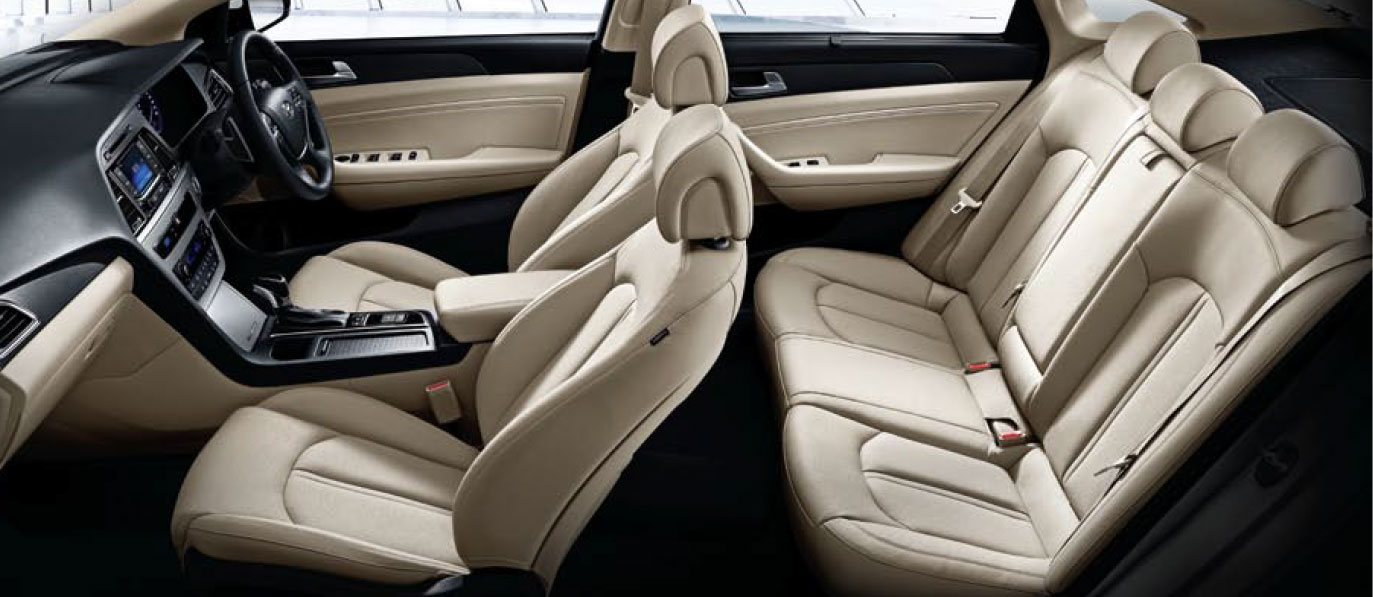 Panorama Sunroof
What can be better than throwing open the sunroof on a fine sunny day? The wide panorama sunroof lets in light and sunshine and provides a wonderful feeling of space.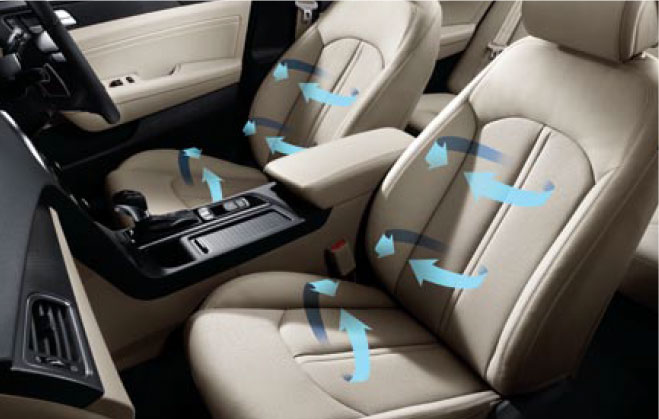 Front Seat Ventilation System
The front seat ventilation system has also been improved, with the air temperature now around 5.5% cooler than before.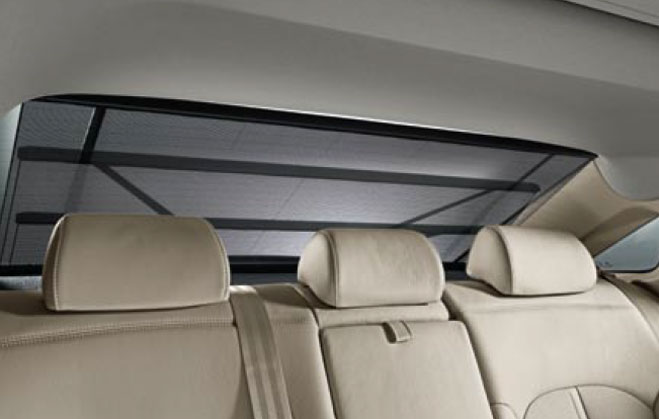 Electric Backlite Curtain
If the sunshine is too strong or you simply want a little more privacy, an electric backlite curtain is operated at the touch of a button.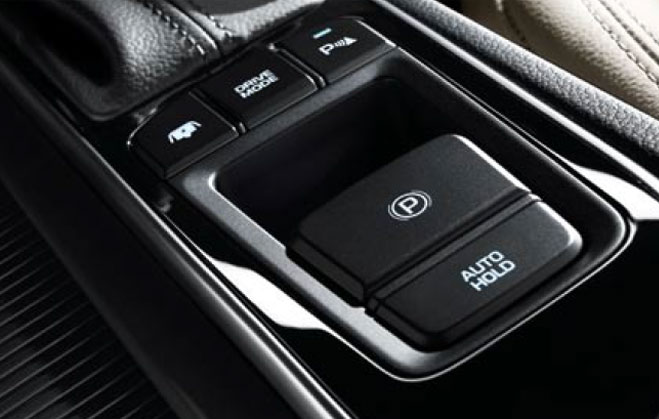 Electric Parking Brake
A simple operation of a switch turns the parking brake on and off.

Technology that puts you out in front.
There are many facets of driving. The open road promises freedom and different terrains to tackle, and of course, other drivers to be aware of. The Sonata prepares you for whatever comes next with its full range of technologically advanced systems. Its supreme engineering makes sure that driving is always convenient and safe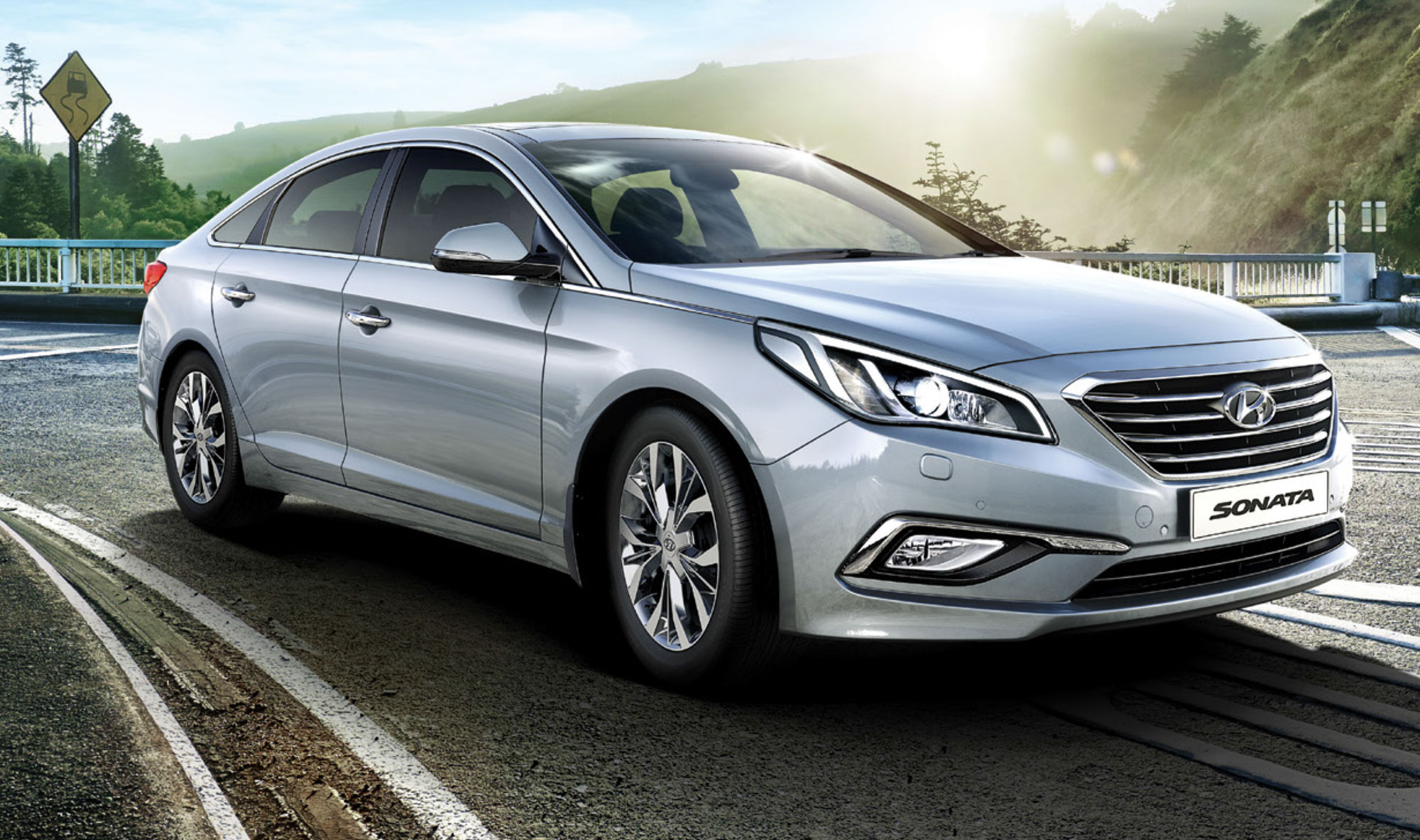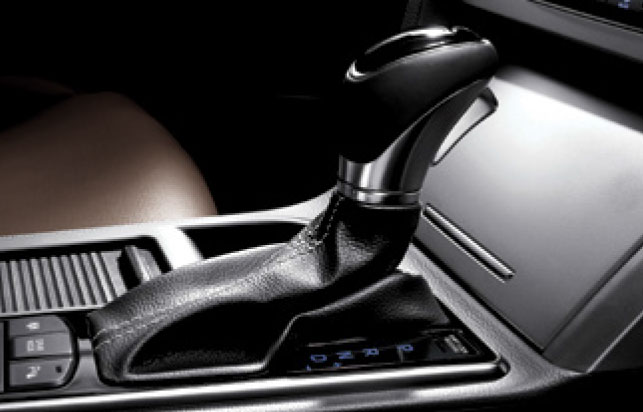 6-SPEED AUTOMATIC TRANSMISSION
The 6-speed automatic transmission provides high-precision response, silky-smooth shifts, and outstanding durability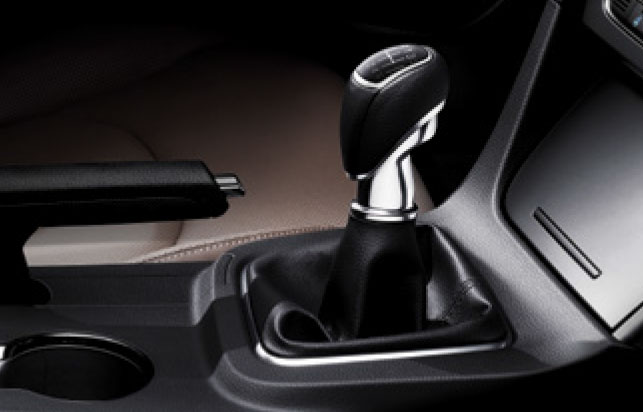 6-SPEED MANUAL TRANSMISSION
Now a 6-speed unit, the manual transmission has been engineered to facilitate optimum driving performance
On the outside: style, looks, and confidence. On the inside: strength, energy, and stability. The Sonata echoes your personality. It's time to step inside.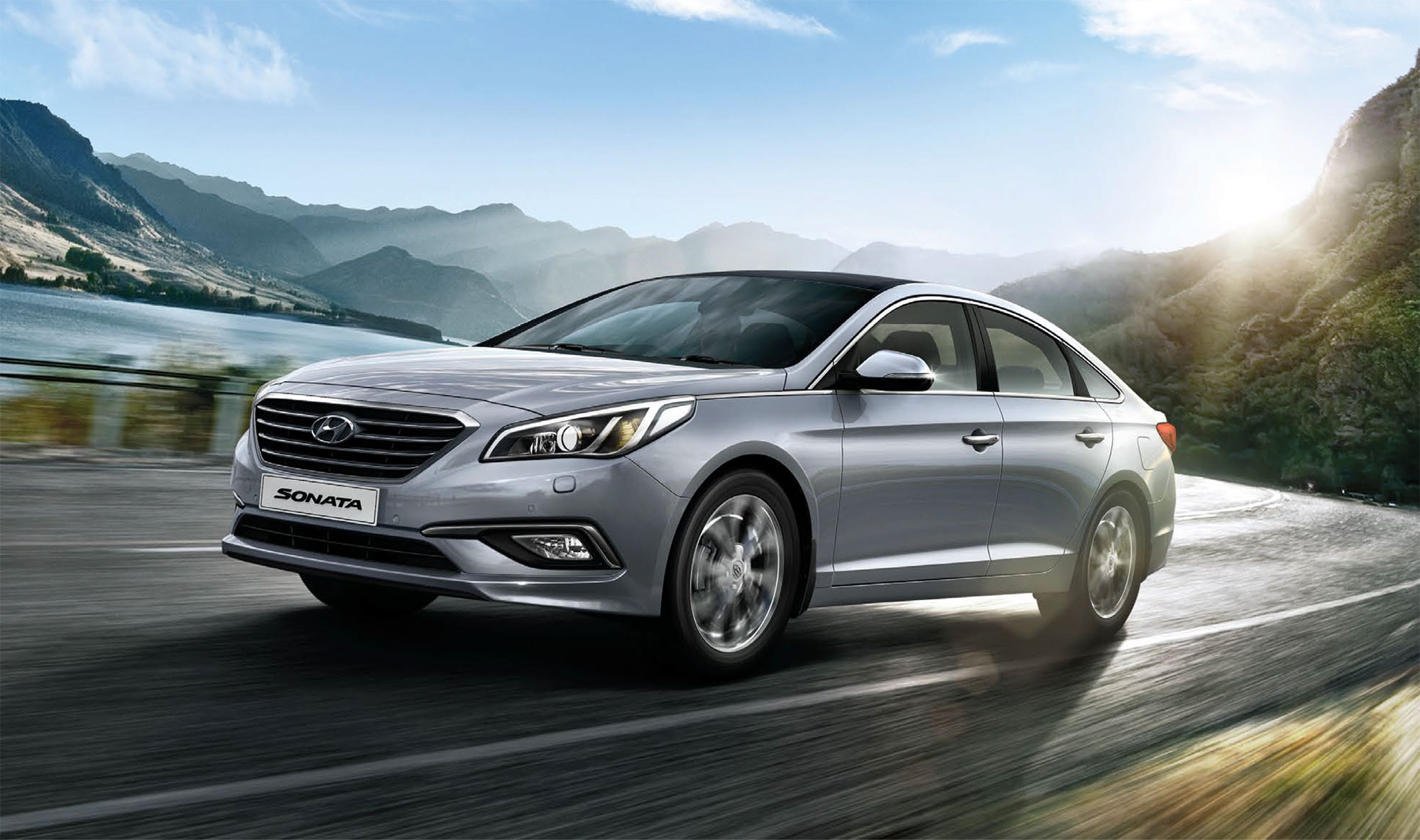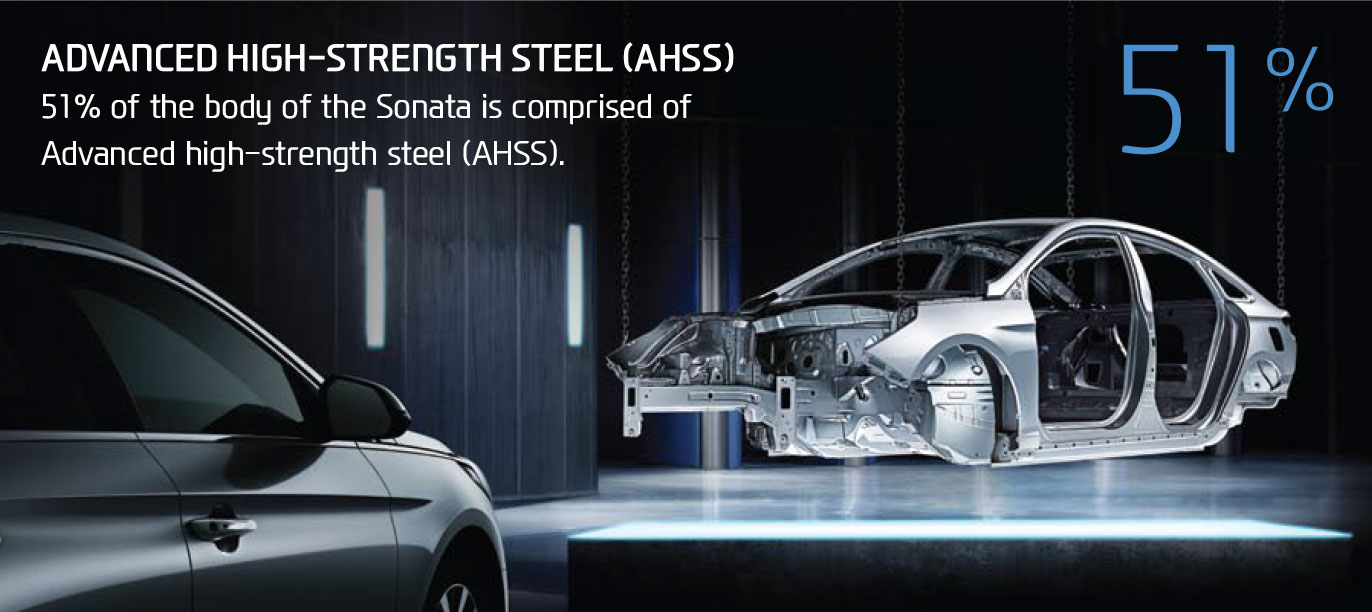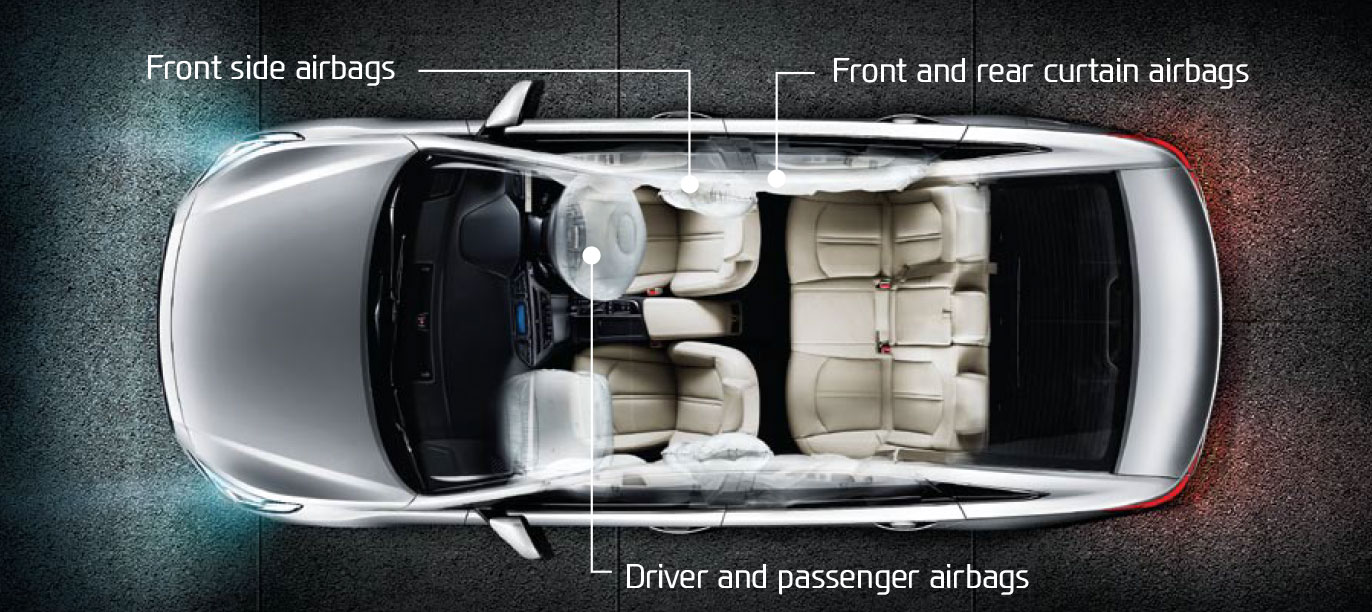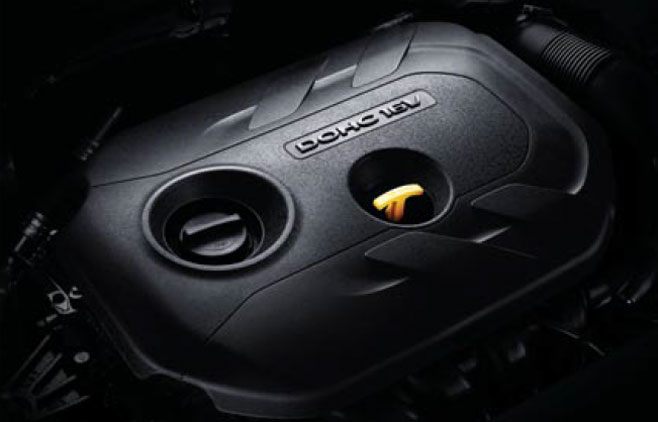 2.0 MPi Gasoline Engine
The lightweight and responsive 2.0 MPi gasoline engine delivers a maximum 20.0 kg·m of torque at 4,000 rpm.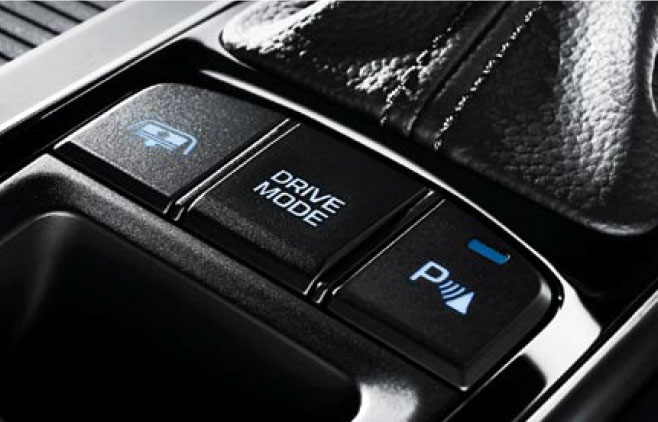 Drive Mode Control System
This lets you choose from three different driving modes-normal, sports, and eco-depending on the steering feel you require and to suit different driving conditions.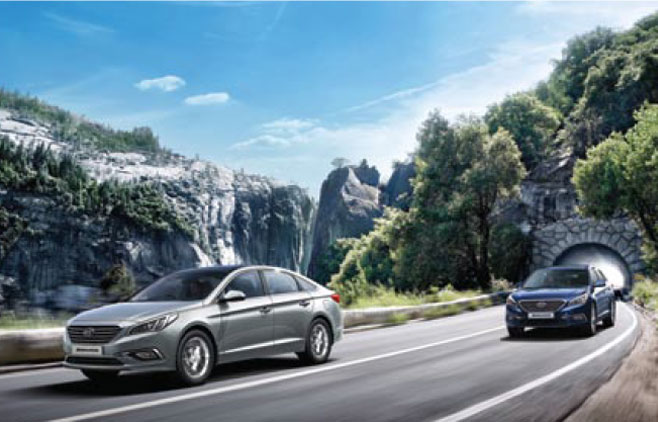 Blind Spot Detection (BSD)
The Blind spot detection (BSD) perceives vehicles in the blind spot between your rear-view and outside mirrors. It also emits a warning when a vehicle approaches quickly from the rear.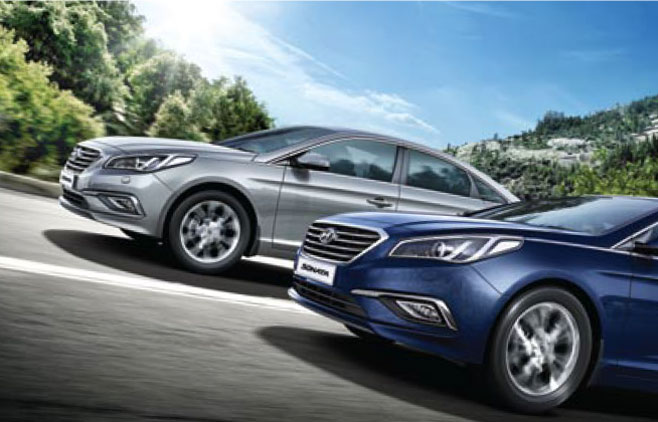 Hill-Start Assist Control (HAC)
The Sonata's Hill-start assist control (HAC) makes life easier. It frees drivers from worries about starting uphill by stopping the car from rolling backwards.